CANtastic Recipe Competition winners!
Thank you to all of the fantastic secondary pupils who entered our CANtastic recipe competition for Healthy Eating Week 2023. The standard was extremely high and the judges were deeply impressed with all our entries.
We are pleased to announce our three winners as:
Joel, age 12, Ermysted's Grammar School: Joel's Spicy Chicken
Laura, age 15, St Genevieve's High School: Mixed bean salad with garlic-infused flatbread, hummus dip, and Dijon dressing
Matthew, age 17, St. Dominic's School: Vegan Potato Cakes
Guest judge, Theo Michaels, had this to say about our winning recipes:
Joel – "Joel's Spicy chicken made our mouths water with real consideration to the combination of flavours!"
Laura – "Laura's bean salad was brilliantly done and impressed judges with her homemade flatbreads and dips – well done!"
Matthew – "A nice take on a classic using canned ingredients to create his vegan potato cakes and the suggestion to serve it with tomato bruschetta created a well rounded meal."
Many congratulations to our winners, and also to our runners up in this year's competition:
Zara, age 12, Manchester Islamic Grammar School for Girls
Fatmima, age 12, Manchester Islamic Grammar School for Girls
Manha, age 12, Manchester Islamic Grammar School for Girls
Annabelle, age 14, Home Schooled
Jennifer, age 14, Moorfield Learning Centre
Kyle and Kieran, age 15, Rutherglen High School
All winners and runners up receive a signed copy of Theo's recipe book 'Canned', and our three winners will also have their recipes featured on the Food - a fact of life and Canned Food UK websites.
You can find the three winning recipes below: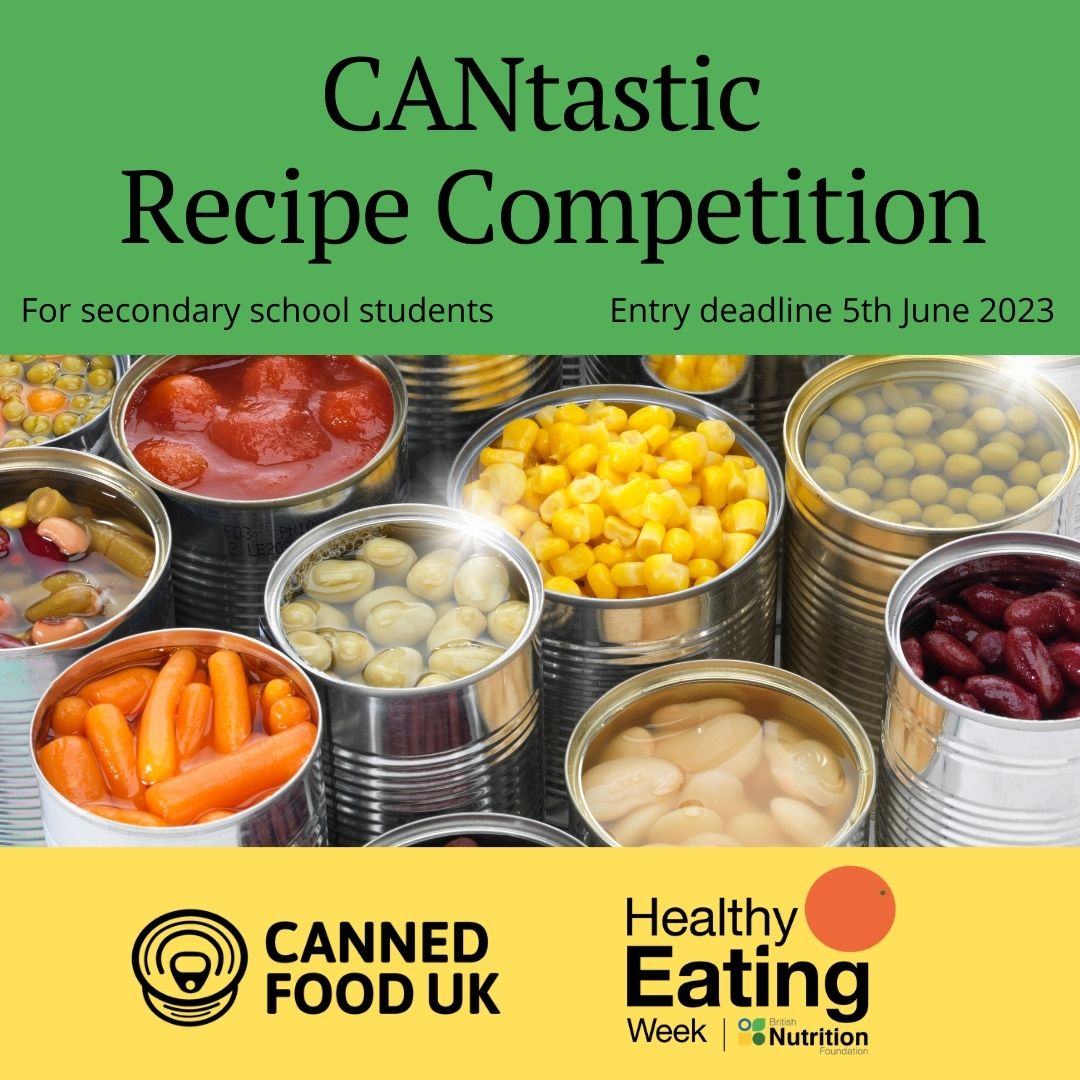 Help us improve
---
We'd love to hear your thoughts about this page below.
If you have a more general query, please contact us.
Please note that advice provided on our website about nutrition and health is general in nature. We do not provide any personal advice on prevention, treatment and management for patients or their family members.