Healthy snacks
Try not to grab sweet snacks like biscuits, chocolate, cakes and pastries, or salty snacks like fried crisps or salted nuts. These foods can be high in fat, sugar and/or salt, so try to have healthier snacks on hand instead.
Examples include:
Fresh fruit
Fruit yogurt or plain yogurt sweetened with fruit
Small wholemeal pitta or wrap with an oily fish dip (made with canned oily fish, low-fat cream cheese, lemon and pepper) and lettuce leaves
Wholewheat crackers/crispbreads/oatcakes and reduced fat cheese
Rice cakes with peanut butter
Breadsticks or carrots/red pepper/cucumber batons with houmous
Smoothies – made with plain yogurt/milk, banana and frozen berries (maximum of 150ml of smoothie a day)
Plain nuts and seeds (without added salt)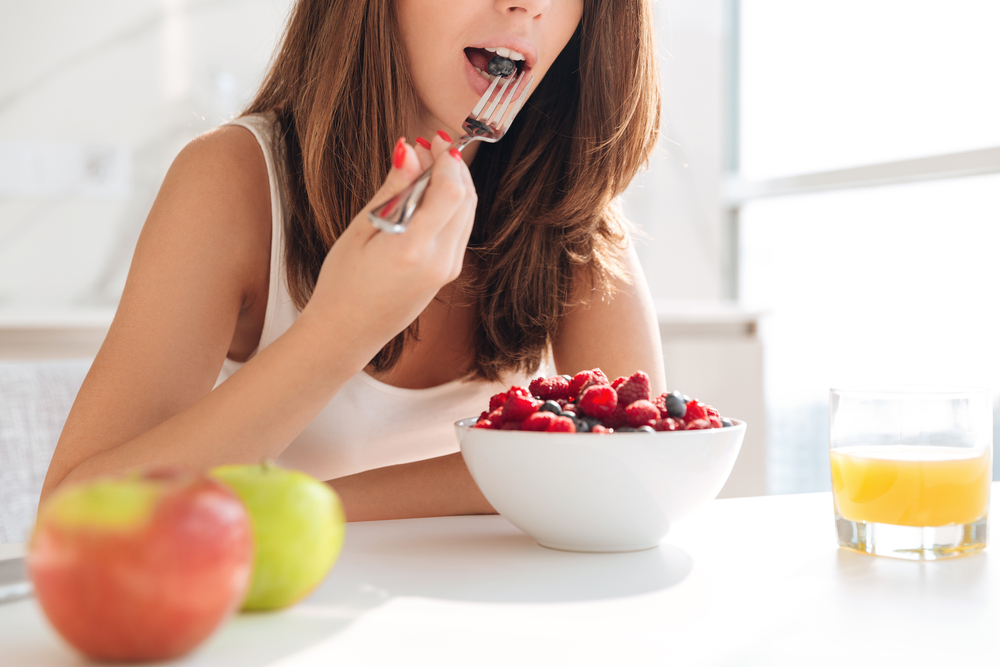 Information reviewed November 2016
Help us improve
---
We'd love to hear your thoughts about this page below.
If you have a more general query, please contact us.
Please note that advice provided on our website about nutrition and health is general in nature. We do not provide any personal advice on prevention, treatment and management for patients or their family members.