As we come to the end of a year with so much focus on the health of the planet and increasing recognition that our food choices have an important impact on the environment, the British Nutrition Foundation is urging everyone to take some simple steps to enjoy more sustainable Christmas fayre.
Sara Stanner, Science Director at the British Nutrition Foundation says: "As the health of our planet and building a more sustainable future are at the forefront of our minds, we know that our diets have an important role to play. But this doesn't have to mean we can't enjoy delicious food. There are things we can all try to do to eat more healthily and sustainably over the holiday season, without spoiling the festive cheer!"
1. Get versatile with veg!
A traditional Christmas dinner is a great opportunity to include a range of different vegetables. We all know that eating plenty of vegetables is good for health and it is also an important part of an environmentally sustainable diet.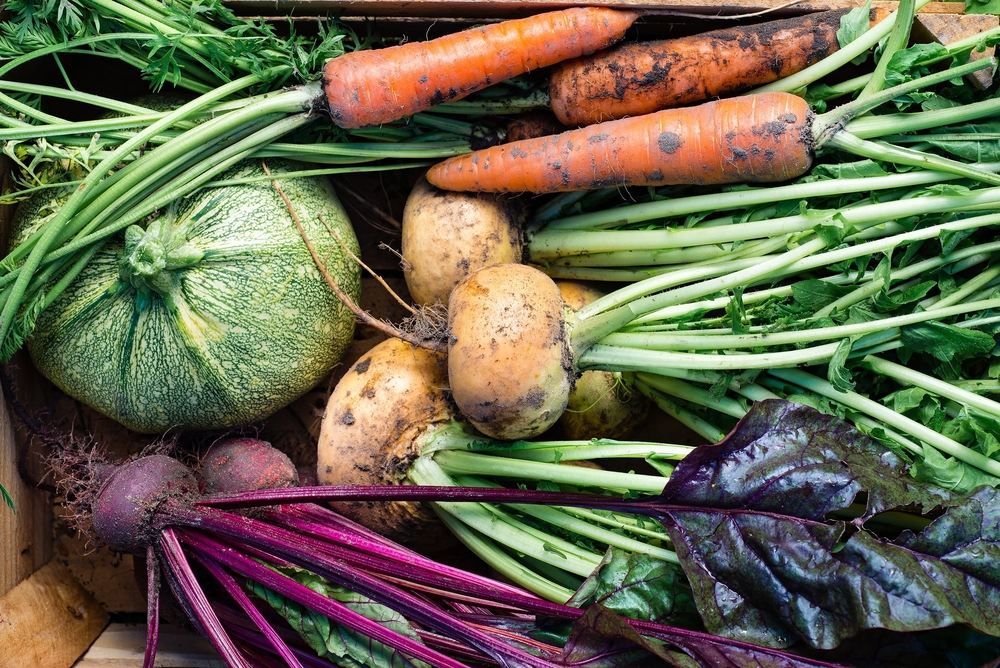 In a survey*, the British Nutrition Foundation asked people what vegetables they would be including with their Christmas dinner and carrots (70%), brussels sprouts (64%) and parsnips (60%) top the list, with broccoli (38%), peas (38%) and cauliflower (34%) also featuring for many. Get the most out of your veg and avoid waste this festive season by finding different ways to use up your leftovers, for example, a winter slaw including sprouts and carrots; a soup to use up cooked parsnips; or a stir fry including leftover vegetables and turkey!
2. Plus pulses
Pulses such as beans, chickpeas and lentils are low in fat, provide plant protein and fibre and are usually an inexpensive store cupboard ingredient that you can have on standby for quick meals. When the British Nutrition Foundation asked people if they were planning dishes containing pulses over the festive season, almost 1 in 4 said yes.
If you are planning meat dishes over the festive season, why not add some pulses too? This can potentially save you money and make meals go further as well as being good for the planet. You could try adding kidney beans to stews, lentils to soups or chickpeas to the traditional leftover turkey curry.
3. Fabulous fish
Eating fish is associated with health benefits and it is recommended that we include at least two portions of sustainably sourced fish a week, one of which should be an oily type such as salmon, mackerel or sardines. Salmon is a popular choice over Christmas and provides omega 3 fats that can contribute to heart health. Remember that frozen and canned fish are also healthy choices and may help avoid food waste. We can help to ensure a more sustainable future for seafood by choosing fish labelled as sustainably sourced, so look out for eco-labels on all seafood.
4. Go fruity
Having a diet rich in fruit and vegetables can be good for the planet as well as our health. Citrus fruits are popular at Christmas; include apples and pears with your cheeseboard, and try frozen fruits such as berries in a Christmas porridge or dessert to help avoid waste.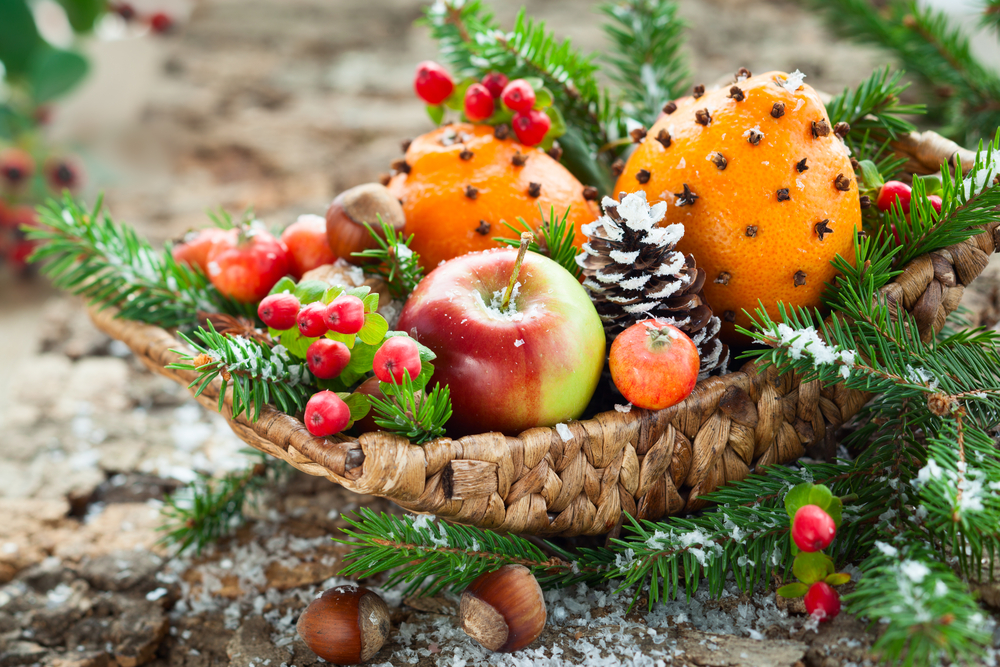 5. Prepare and plan
There is a tendency to over-shop during the Christmas period so plan your meals to help make sure you use up everything you buy and cook:
Keep leftover turkey, for example, and make it into curry, risotto or a hearty stew for Boxing Day. Remember to add plenty of vegetables and pulses.
Keep leftover vegetables and turn them into a much-loved bubble and squeak or combine them with home-made stock from the turkey bones for a delicious warming soup.
Freeze leftovers, share leftover food with family and friends or donate unopened food to a local food bank.
Find out more about having a healthy and sustainable festive season here https://www.nutrition.org.uk/putting-it-into-practice/food-seasons-and-celebrations/
Ends
Notes
*All figures, unless otherwise stated, are from YouGov Plc. Total sample size was 2007 adults. Fieldwork was undertaken between 30th Nov – 1 Dec 2021. The survey was carried out online. The figures have been weighted and are representative of all GB adults
For more information, interviews and images please contact Eisha Sharma at e.sharma@nutrition.org.uk / pressoffice@nutrition.org.uk / 07424 747671
About the British Nutrition Foundation
Connecting people, food and science for better nutrition and healthier lives
The British Nutrition Foundation, a registered charity, delivers impartial, authoritative and evidence-based information on food and nutrition. Its core purpose is translating evidence-based nutrition science in engaging and actionable ways, working with an extensive network of contacts across academia, health care, education, communication and the food chain. A core strength of the Foundation is its governance structure (described in the Articles of Association), which comprises a Board of Trustees, Advisory Committee, Scientific Committee, Editorial Advisory Board, Education Working Groups and a Nominations Committee, on which serve senior/experienced individuals from many walks of life. The composition is deliberately weighted towards the scientific 'academic' community, based in universities and research institutes, and those from education, finance, media, communications and HR backgrounds. 

The British Nutrition Foundation's funding comes from: membership subscriptions; donations and project grants from food producers and manufacturers, retailers and food service companies; contracts with government departments; conferences, publications and training; overseas projects; funding from grant providing bodies, trusts and other charities. The British Nutrition Foundation is not a lobbying organisation nor does it endorse any products or engage in food advertising campaigns. More details about the British Nutrition Foundation's work, funding and governance can be found at: https://www.nutrition.org.uk/our-work/who-we-are/.
Help us improve
---
We'd love to hear your thoughts about this page below.
If you have a more general query, please contact us.
Please note that advice provided on our website about nutrition and health is general in nature. We do not provide any personal advice on prevention, treatment and management for patients or their family members.