Plenty more fish in the sea? Why we should choose more sustainable seafood
It has never been more important to think about the sustainability credentials of the foods we consume, but this can be a complex task, particularly when it comes to fish and seafood. Advice to eat fish is a common feature in healthy eating guidelines worldwide, including the UK's healthy eating advice, the Eatwell Guide. Seafood (fish and shellfish) provides protein for over 3 billion people globally, as well as other important nutrients such as zinc, vitamin D and long-chain omega-3 fats. However, programmes such as the recent documentary 'Seaspiracy' have highlighted the potential issues with eating seafood and questioned if we should stop eating seafood altogether to be more sustainable. This blog takes a deeper dive into some of the challenges facing our blue planet, and what we can do to support a more sustainable future for seafood.  
Why do we need to think about seafood sustainability?
The amount of fish we buy in the UK has not changed much over time (average household purchases per person per week were 123g in 1974 and 143g in 2018). The current recommendation in the UK is to eat at least 2 portions of fish (a portion is around 140g), although the average amount eaten by adults remains lower than this. Globally, however, average per capita fish consumption has more than doubled during the last half a century (1961 to 2017), placing enormous pressure on our seas and oceans. A third of global fish stocks are 'overfished', and some fishing practices have been linked to destruction of natural habitats, and exploitation of workers. Climate change also threatens global seafood production by driving warmer water temperatures and ocean acidification.
However, there is some grounds for optimism. It is thought that if fishing activities are properly managed then our seas and oceans can recover, allowing fish stocks to stay at a healthy level that can provide enough food and sustain the livelihoods of those who depend on the sea. In the UK, for example, the proportion of fish stocks that are harvested at a 'sustainable' level has generally increased over the last few decades. There is still much more that needs to be done, but we can all help to support a more sustainable future for seafood through the choices that we make.
How can I choose more sustainable seafood?
Think variety!
According to the Marine Conservation Society (MCS), 80% of the seafood we eat in the UK comes from just 5 different species – cod, haddock, salmon, tuna, and prawns. This can place pressure on a smaller number of wild stocks or farmed species than if we choose a greater variety when shopping. The MCS has recently recommended 5 more sustainable swaps that we can try.
Cod – UK stocks are not currently at a sustainable level, but European hake is a more sustainable choice to cod, which has a similar meaty, flaky texture.
Tuna – there are lots of different types of tuna and their sustainability can vary. Why not try mackerel from the south-west of England, ideally caught by hook and line (check the label)? Mackerel is also a source of long-chain omega-3 fats thought to benefit heart health.
Prawns – prawns are farmed or caught all over the world, and some more sustainably produced options are available, but why not try UK rope-grown mussels instead? These are often considered one of the most environmentally sustainable choices you can make as they help clean the water as they grow and don't need to be given any feed.
Salmon – stocks of Atlantic wild salmon are not in a good state, and farmed salmon may also be subject to environmental concerns although farmed salmon with organic or Aquaculture Stewardship Council (ASC) labels may be better. Farmed rainbow trout is widely available and has a similar texture to salmon, but a slightly stronger flavour (you might find you prefer this!).
Haddock – some sources can be more sustainable, such as haddock from the North Sea and Iceland. But if you fancy a bit of treat, you can also try Dover sole from the western English Channel (Cornwall) for something different.
Look out for eco-labels
How do we know seafood has come from a sustainable source? The good news is that there are several certification and eco-labelling schemes that have been developed to set standards for different aspects of seafood sustainability, including how stocks are fished, animal welfare, as well as fair treatment of workers. These can help us identify fish which has been caught or farmed more sustainably. Below are a few examples, but others are available.
Marine Stewardship Council (MSC)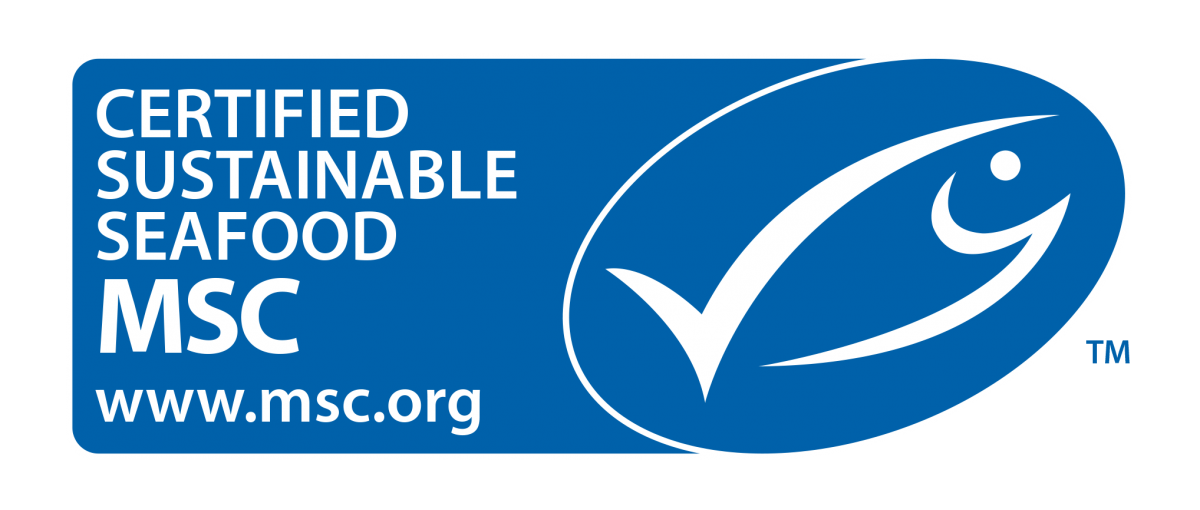 The MSC is one of the largest international certification programmes for sustainable seafood. Wild fish or seafood which use the MSC logo have been certified to the MSC Fisheries Standard, a set of requirements for sustainable fishing.
Aquaculture Stewardship council (ASC)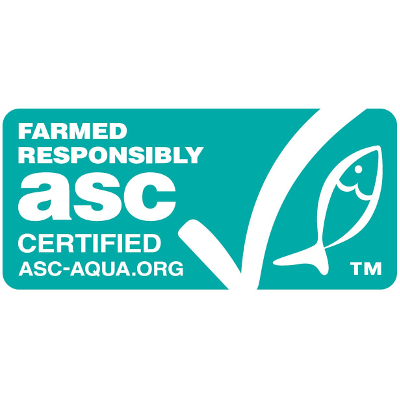 The ASC is a certification programme for farmed seafood. The ASC label only appears on food from farms that have been independently assessed and certified as being environmentally and socially responsible.
Soil Association (Organic) logo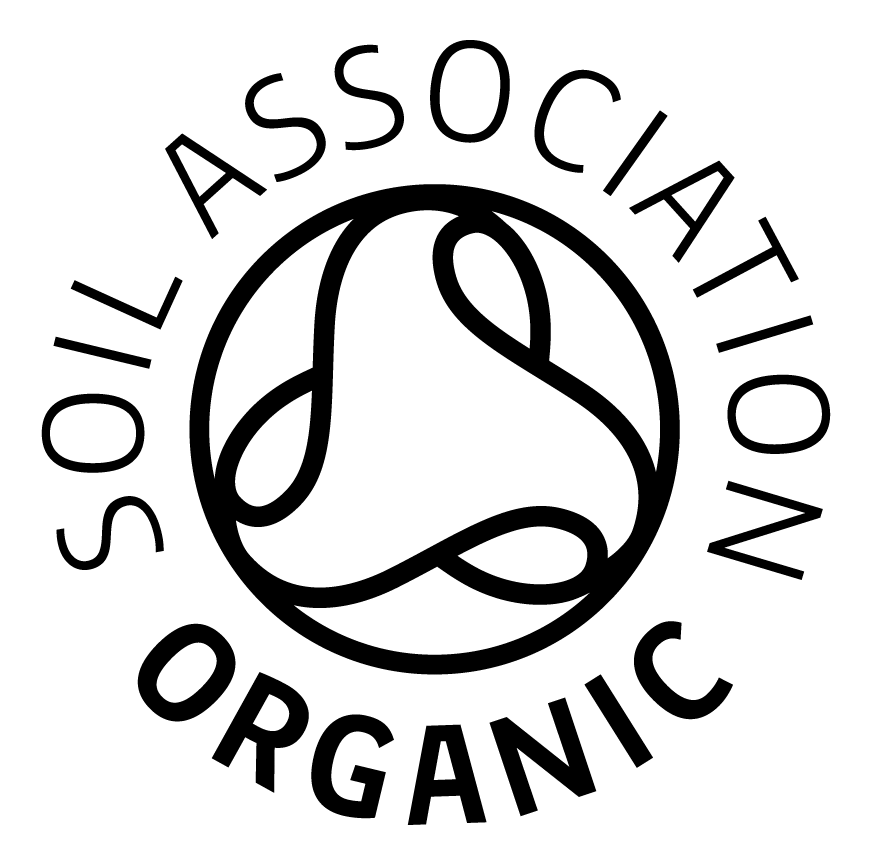 The Soil Association trademark is the most widely recognised symbol for organic produce in the UK. It indicates that the product is certified to organic standards, which helps ensure high standards of animal welfare and proper management of the surrounding aquatic ecosystem.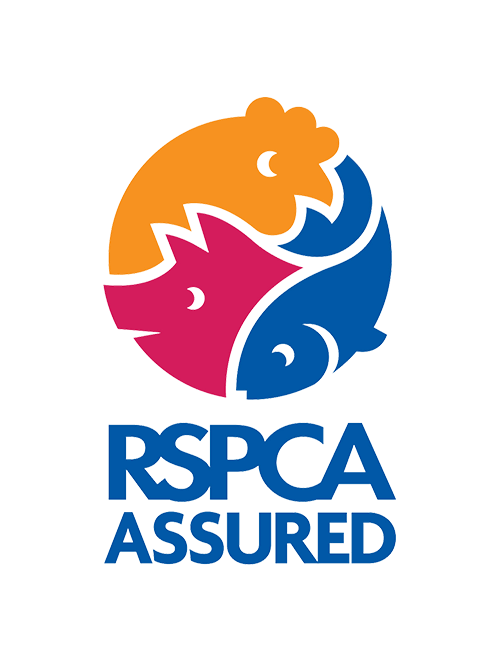 The Royal Society for the Prevention of Cruelty to Animals (RSPCA) is the world's oldest and largest animal welfare charity. The RSPCA Assured certification mark is only used on products with animal-derived ingredients from farms that meet RSPCA welfare standards for how fish are farmed.
Check the Good Fish Guide
The Marine Conservation Society's Good Fish Guide can also help us make more sustainable choices. It uses a traffic light sustainability rating, with the 'best choice' (green) given a '1', and 'fish to avoid' (red) given a '5'. The ratings take into account where and how a species has been caught or farmed, and so can vary for the same species of fish. For example, wild-caught cod from Iceland is rated '2', a better rating than for cod caught off the coast of western Scotland or Cornwall, which are both given a '5'.
What does the future hold for more sustainable seafood?
Ensuring a sustainable future for our oceans will require ongoing efforts from governments and a range of organisations. Progress towards this includes initiatives like the Global Ocean Alliance '30by30', which aims to protect 30% of the world's oceans by 2030 (as Marine Protected Areas). Innovations in the fishing industry will also play their part, including the use of more sustainable fishing gear, or the use of insects, plant-based ingredients, and even protein produced from bacteria, as alternative ingredients in fish feeds. More novel solutions are also on the horizon. For example, you may have heard of lab-cultured meat, but did you know that several companies are now developing 'cell-cultured' fish grown in the lab?
Final thoughts
So, it is true that eating seafood raises issues around sustainability, but if we all do what we can to encourage more sustainable practices, perhaps we can help ensure a future where there are plenty more fish in the sea.  
Help us improve
---
We'd love to hear your thoughts about this page below.
If you have a more general query, please contact us.
Please note that advice provided on our website about nutrition and health is general in nature. We do not provide any personal advice on prevention, treatment and management for patients or their family members.