The Board of Trustees of the British Nutrition Foundation is delighted to confirm the appointment of Elaine Hindal as the Foundation's new Chief Executive Officer.  Elaine will join the British Nutrition Foundation in the New Year from her current role as Chief Executive of the charity Drinkaware.
Elaine has worked in a number of senior leadership roles within both the charity sector as well as the food and healthcare industries in the UK and North America, and holds a master's degree in Occupational Psychology, which underpins her long-term interest in behaviour change. She is a Trustee of The Royal Mencap Society and Change Grow Live, a national alcohol and drug treatment charity, as well as being a member of the Association of Chief Executives of Voluntary Organisations.  
Professor Colin Dennis, current Chair of the Board of Trustees at the British Nutrition Foundation said: "Elaine has an enormous depth of operational leadership experience in the charity and food sectors, where she has established a strong track record of effectively translating evidence-based scientific information into accessible and relevant communication to promote healthy lifestyles. We are therefore delighted to welcome her to the Foundation where this experience will prove invaluable."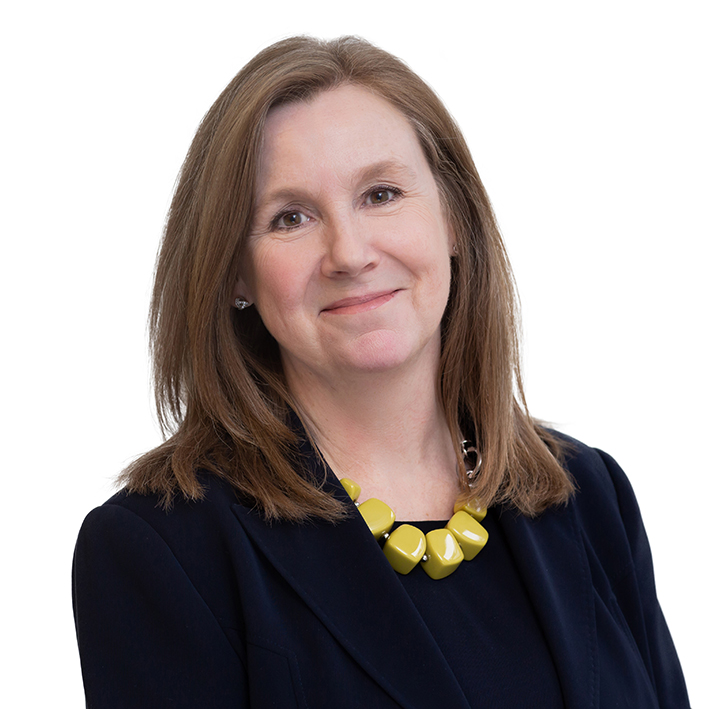 Professor John Mathers, incoming Chair of the Board of Trustees added: "As the events of the last two years have shown, the focus on the health of the nation has never been more important and I am tremendously excited therefore that Elaine has chosen to join us at such a critical time. Elaine demonstrated a real passion for our work, and our evidence-based approach to improve nutrition and public health by making healthy sustainable diets more accessible.
Professor Mathers continues: "We look forward to welcoming Elaine and helping her build upon the excellent work in the field of nutrition science and education of our current Director General, Professor Judy Buttriss and Managing Director, Roy Ballam, who are stepping down from their current roles at the end of this calendar year after many years dedicated service."
Elaine comments: "I'm excited to be joining the British Nutrition Foundation at this time. The COVID-19 pandemic has brought unprecedented changes to society and to attitudes towards health and well-being. With such a great depth of educational and scientific experience in the team, I hope to help ensure that the British Nutrition Foundation is best positioned to play its part as one of the UK's leading charities concerned with nutrition, building upon Judy and Roy's impressive legacy."
Ends
About the British Nutrition Foundation
Translating evidence-based nutrition science in engaging and actionable ways.
The British Nutrition Foundation, a registered charity, delivers impartial, authoritative and evidence-based information on food and nutrition. Its core purpose is translating evidence-based nutrition science in engaging and actionable ways, working with an extensive network of contacts across academia, health care, education, communication and the food chain. A core strength of the Foundation is its governance structure (described in the Articles of Association), which comprises a Board of Trustees, Advisory Committee, Scientific Committee, Editorial Advisory Board, Education Working Groups and a Nominations Committee, on which serve senior/experienced individuals from many walks of life. The composition is deliberately weighted towards the scientific 'academic' community, based in universities and research institutes, and those from education, finance, media, communications and HR backgrounds. 
The British Nutrition Foundation's funding comes from: membership subscriptions; donations and project grants from food producers and manufacturers, retailers and food service companies; contracts with government departments; conferences, publications and training; overseas projects; funding from grant providing bodies, trusts and other charities. The British Nutrition Foundation is not a lobbying organisation nor does it endorse any products or engage in food advertising campaigns. More details about the British Nutrition Foundation's work, funding and governance can be found at: https://www.nutrition.org.uk/our-work/who-we-are/.
Help us improve
---
We'd love to hear your thoughts about this page below.
If you have a more general query, please contact us.
Please note that advice provided on our website about nutrition and health is general in nature. We do not provide any personal advice on prevention, treatment and management for patients or their family members.