The British Nutrition Foundation is now a trusted information creator after being awarded the PIF TICK quality mark. Launched by the Patient Information Forum (PIF) in 2020, the PIF TICK is the UK's only assessed quality mark for print and online health information. The PIF TICK will start to appear on our webpages and resources.
To gain the PIF TICK, we had to show we met 10 key criteria, which ensure that the nutrition and health information we provide is evidence-based, understandable, jargon-free, up-to-date and produced to the best possible standard.
Being awarded the PIF TICK shows we have a robust nutrition and health information production procedure for our website content. With so much information online it can be difficult to know what to trust, but the PIF TICK quality mark is a quick and easy way for people to be assured that our information is evidence-based, reliable and trustworthy. We join a growing number of NHS organisations and health charities that are certified PIF TICK Members with a passion for high-quality, clearly communicated, evidence-based information. The aim is to empower people to make informed decisions about their health and improve outcomes.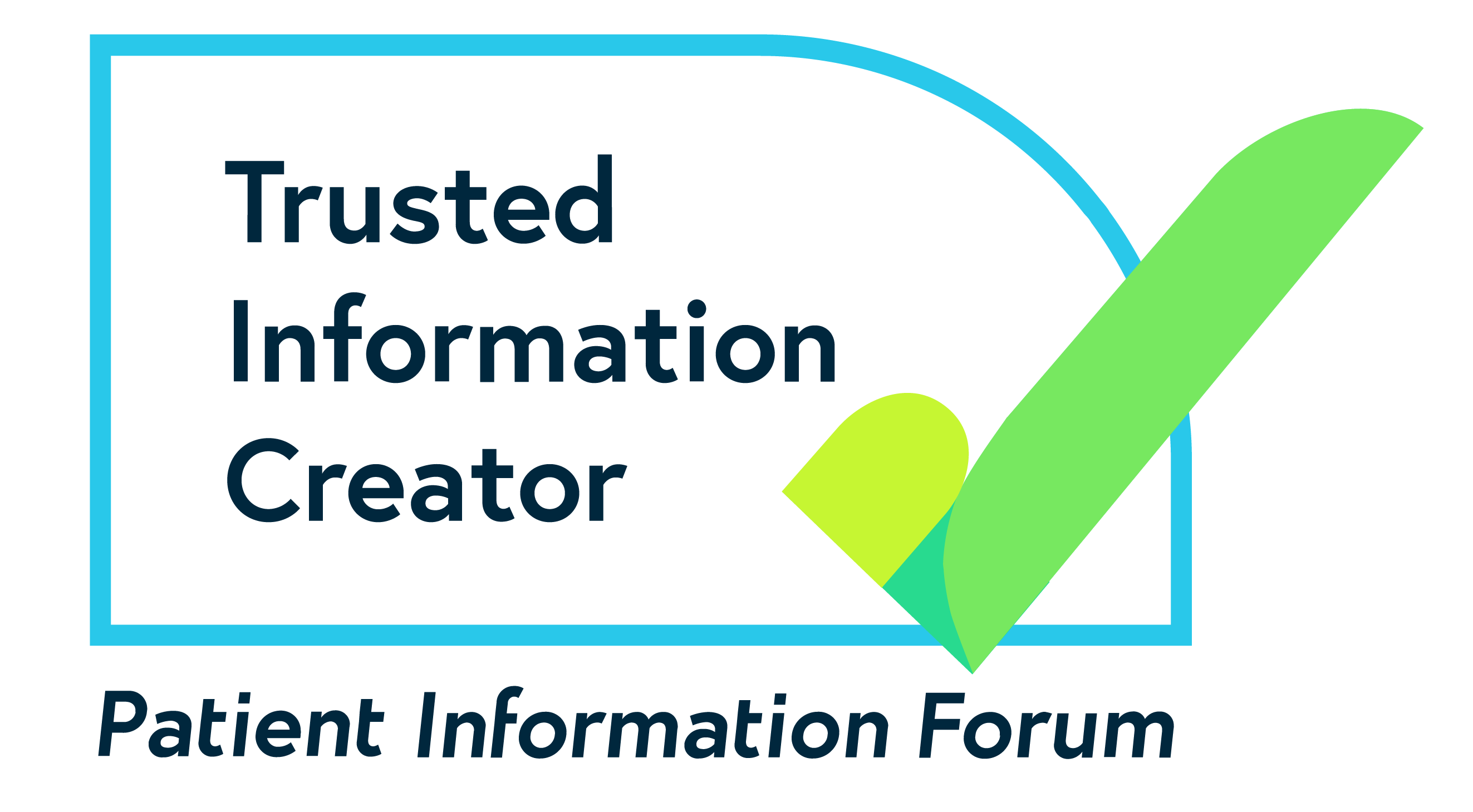 Help us improve
---
We'd love to hear your thoughts about this page below.
If you have a more general query, please contact us.
Please note that advice provided on our website about nutrition and health is general in nature. We do not provide any personal advice on prevention, treatment and management for patients or their family members.