The BBSRC DRINC Research Programme - A Successful Partnership
This Virtual Issue of Nutrition Bulletin draws together more than 20 papers published in the journal over the past decade that describe, discuss and disseminate work funded under the UK research councils' Diet Research and Industry Club (DRINC).
DRINC was first established in 2008 as a £12 million, 5-year partnership led by BBSRC (the Biotechnological and Biosciences Research Council), with funding from three other research councils (ESRC, the Economic and Social Research Council; EPSRC, the Engineering and Physical Sciences Research Council; and MRC, the Medical Research Council) and a consortium of leading food and drink companies. It was subsequently extended and the final projects funded under the programme are now coming to an end.
The Nutrition Bulletin Virtual Issue on the BBSRC DRINC Research Programme can be accessed here.
The BBSRC-DRINC Research Programme: Successes and future perspectives - J. L. Buttriss (2022)
The benefits of the Biotechnology and Biological Sciences Research Council (BBSRC) Diet and Health Research Industry Club (DRINC) to early career researchers working in food, nutrition and human health - D. Ferriday, M. M.-L. Grundy, C. Mills (2018)
Vitamin D2 vs. vitamin D3: Are they one and the same? - L. Tripkovic (2013)
Vitamin D2 vs. vitamin D3: They are not one and the same - L. Tripkovic, L. R. Wilson, S. A. Lanham-New (2017)
Cued satiety: How consumer expectations modify responses to ingested nutrients - M. R. Yeomans (2015)
A novel dietary strategy to increase colonic propionate production in humans and improve appetite regulation and bodyweight management - E. S. Chambers, D. J. Morrison, M. C. Tedford, G. Frost (2015)
Rethinking paradigms for studying mechanisms of action of plant bioactives - C. D. Kay (2015)
Identifying crop variants with high resistant starch content to maintain healthy glucose homeostasis - K. Petropoulou, E. S. Chambers, D. J. Morrison, T. Preston, I. F. Godsland, P. Wilde, A. Narbad, R. Parker, L. Salt, V. J. Morris, C. Domoney, S. J. Persaud, E. Holmes, S. Penson, J. Watson, M. Stocks, M. Buurman, M. Luterbacher, G. Frost (2016)
Connecting biology with psychology to make sense of appetite control - P. J. Rogers, D. Ferriday, S. A. Jebb, J. M. Brunstrom (2016)
Can sulforaphane prevent the onset or slow the progression of osteoarthritis? - R. K. Davidson, O. Jupp, Y. Bao, A. J. MacGregor, S. T. Donell, A. Cassidy, I. M. Clark (2016)
Impact of probiotics on the immune response to influenza vaccination is strongly influenced by ageing - P. Yaqoob (2017)
What are interesterified fats and should we be worried about them in our diet? - C. E. Mills, W. L. Hall, S. E. E. Berry (2017)
Sweet sensing, homeostasis and hedonics in the human gut–brain axis - N. S. Stamataki, J. T. McLaughlin (2017)
The role of polyphenols in modern nutrition - G. Williamson (2017)
Polyphenols and health: Interactions between fibre, plant polyphenols and the gut microbiota - C. A. Edwards, J. Havlik, W. Cong, W. Mullen, T. Preston, D. J. Morrison, E. Combet (2017)
Phytosterol-based edible oleogels: A novel way of replacing saturated fat in food - A. Matheson, G. Dalkas, P. S. Clegg, S. R. Euston (2018)
Enhancing mineral bioavailability from cereals: Current strategies and future perspectives - M. F. Aslam, P. R. Ellis, S. E. Berry, G. O. Latunde-Dada, P. A. Sharp (2018)
Interesterified fats: What are they and why are they used? A briefing report from the Roundtable on Interesterified Fats in Foods - S. E. Berry, J. H. Bruce, S. Steenson, S. Stanner, J. L. Buttriss, A. Spiro, P. S. Gibson, I. Bowler, F. Dionisi, L. Farrell, A. Glass, J. A. Lovegrove, J. Nicholas, E. Peacock, S. Porter, R. P. Mensink, W. L Hall (2019)
Resistant Starch Production and Glucose Release from Pre-Prepared Chilled Food: The SPUD Project - T. M. Robertson, J. E. Brown, B. A. Fielding, R. Hovorka, M. D. Robertson (2020)
Saturated fats, dairy foods and health: A curious paradox? - D. I. Givens (2017)
Saturated fats, dairy foods and cardiovascular health: No longer a curious paradox? - D. I. Givens (2022)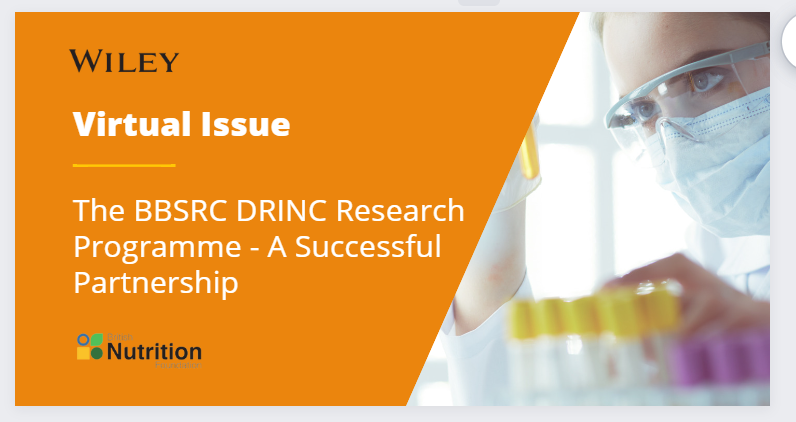 Help us improve
---
We'd love to hear your thoughts about this page below.
If you have a more general query, please contact us.
Please note that advice provided on our website about nutrition and health is general in nature. We do not provide any personal advice on prevention, treatment and management for patients or their family members.