Our team
The British Nutrition Foundation has a small team of dedicated nutrition experts, educationalists and administrators. 
Elaine Hindal BA MSc, Chief Executive
Elaine Hindal is Chief Executive of the British Nutrition Foundation. She was formerly Chief Executive of the alcohol education charity Drinkaware, and prior to that, Director of External Relations for The Children Society, a charity supporting children and young people facing abuse, exploitation and neglect.
Prior to joining the non-profit sector, Elaine held a number of senior marketing and commercial roles including with Cadbury Schweppes plc, Cadbury Beverages North America, The Coca–Cola Company, Beiersdorf AG and Boots plc. She has worked in markets across the globe and lived in Europe and the USA.
Elaine moved into the non-profit sector to apply her expertise in marketing, behaviour change, campaigning and public affairs, and to further her commitment to social justice and inequality. She is a Trustee of Mencap, the national learning disability charity, where she advises on brand and corporate communications strategy and is a member of the charity's Finance Committee, and a Trustee of the alcohol and drug treatment charity, Change Grow Live (CGL). Elaine is Chair of CGL's Brand & Business Development Committee.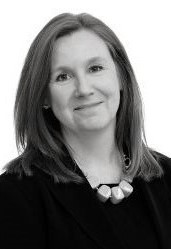 Sara Stanner BSc MSc RPHNutr FAfN, Science Director
Sara joined the BNF having completed an MSc in Public Health Nutrition from the London School of Hygiene and Tropical Medicine. Prior to this she worked at the Centre of  Diabetes and Cardiovascular Risk at University College London Medical School where her activities included the coordination of a project in St Petersburg to investigate the relationship between intrauterine malnutrition and adult cardiovascular disease.

Sara is Science Director at the BNF, where her main role is to ensure the accuracy and quality of the scientific output of the science team. She is one of the editors of Nutrition Bulletin and has been involved in editing several of the BNF's recent Task Force reports (including Cardiovascular Disease, Healthy Ageing and Nutrition and Development).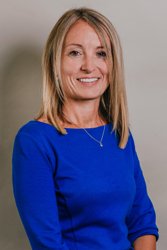 Bridget Benelam BSc MSc, Nutrition Communications Manager
Having achieved a BSc in Biochemistry (University of Manchester), Bridget studied for an MSc in Human Nutrition (King's  College London). From 2005-06 she worked at the Food Standards Agency, joined BNF in 2006 as a Nutrition Scientist.
Bridget's role is focussed on communication of nutrition science to a range of stakeholders, including helping to coordinate BNF's media communications. BNF has a 24 hour press office that provides information and comment for journalists and also proactively engages with the media on key events and publications with the aim to get evidence-based information on nutrition and health out to a wide audience.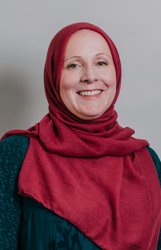 Ayela Spiro BSc, Nutrition Science Manager
After a previous career in arts and fashion management, Ayela graduated from Kings College, London with a BSc in Nutrition and Dietetics, and began her nutrition career as a research dietitian at Imperial College, where she developed a special interest in cancer and malnutrition, and was awarded the Nutricia Clinical Research Prize. Ayela has subsequently developed strategies for elderly malnutrition with key health and charity organisations including Age UK, the Malnutrition Task Force and Guy's and St Thomas' and has been involved in nutrition research required for the Department of Health and the National Patient Safety Agency. Ayela is Nutrition Science Manager at BNF. At the heart of her role is providing expert advice and communicating evidence-based nutrition science and its association with public health concerns to key audiences including consumers, health professionals, charities, the media and the food industry. This strong interest in evidence-based public health was developed at the start of Ayela's nutrition career as a research dietitian, and has continued in her work as a nutrition scientist.
Ayela has been published in several journals including the British Journal of Cancer and Journal of Human Nutrition and Dietetics and is regularly invited to speak at conferences. Among her other responsibilities within BNF she is involved with working with academics on impact for research grant applications, leads on the conference/webinar science programme. Ayela also oversees a robust information production process helping to ensure output is of high quality, evidence-based and applicable to the needs of the audience it is aimed at.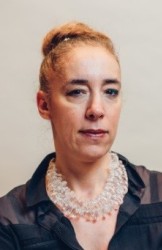 Claire Theobald BA (Hons) QTS, Education Services Manager
Claire graduated from the University of Lancaster with a BA (Hons) QTS (Qualified Teacher Status). During her teaching career, she taught pupils in middle and primary schools where she held a number of responsibility posts including being a member of the Senior Management team, Upper Key Stage 2 Co-ordinator, PSHE/Citizenship Co-ordinator and a Teacher Governor. 
She joined the British Nutrition Foundation as an Education Officer, was promoted to Senior Education Officer in 2009 and Education Services Manager in 2016.
Claire develops educational materials, and delivers training, to support the teaching of healthy eating, cooking and where food comes from in primary schools. Claire acts as a consultant to review, develop and evaluate educational materials and programmes for independent and government organisations, as well as the British Nutrition Foundation's Corporate Members.
Claire is Lead for the British Nutrition Foundation's annual Healthy Eating Week, Chair of the four Education Working Groups and part of the Foundation's Communications Strategy Group.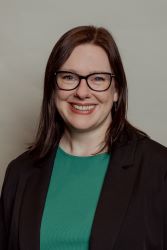 Frances Meek BA QTS, Education Services Manager
Frances graduated from the University of North London with a BA in Hotel and Catering Management and then worked in the catering industry as a catering manager for a number of years.  Following this, she set up a consultancy business running health and safety and food hygiene courses.
Frances then decided to retrain as a teacher and followed the Graduate Teacher Programme to gain her QTS.  Frances has worked in a variety of educational establishments and in particular as Teacher in Charge of Food Technology at a girl's grammar school in Kent.  Frances joined the British Nutrition Foundation in August 2014 and is responsible for supporting the Foundation's work with secondary schools and their students.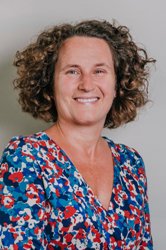 Anne de la Hunty MSc, Senior Nutrition Scientist/Nutrition Bulletin Editor
Anne completed a Master's degree in Human Nutrition at Kings College, London in 1987. After spending some time in Kenya, teaching in a secondary school, she joined the BNF as a Nutrition Scientist in 1989. In 1993, she moved to the Department of Health as scientific secretary to COMA and was involved in the production of the 1994 COMA Report Nutritional Aspects of Cardiovascular Disease, the Panel on Novel Food's nutritional assessment of Olestra and the 1998 COMA Report on the Nutritional Aspects of Cancer.
After a career break when her children were young, she worked as an independent nutrition consultant, helping to compile scientific submissions to EFSA in support of health claims and carrying out dissemination work for a couple of EU-funded research projects. In 2018 she worked at Public Health England on a short-term project to establish the UK Nutrition and Health Claims Committee as a contingency for a no-deal Brexit. She returned to the BNF as Editor of the Nutrition Bulletin and Senior Scientist in 2019, thus completing the circle.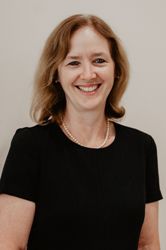 Dr Stacey Lockyer BSc MSc PhD RNutr, Senior Nutrition Scientist
Stacey was inspired to work in public health nutrition by the launch of the FSA's 5-a-day campaign during her degree in Biology with Psychology at Royal Holloway, University of London and went on to study MSc Nutrition and Food Science at the University of Reading. Stacey spent the next two years as a research assistant before beginning her PhD. Following gaining her doctorate Stacey worked at the Royal College of Physicians as a research fellow, performing systematic reviews for the development of NICE guidelines before joining the Foundation as a nutrition scientist in June 2015. As part of her role, Stacey carries out a variety of different types of work as part of her role including writing literature reviews on a range of topical nutrition issues and giving talks at conferences and events.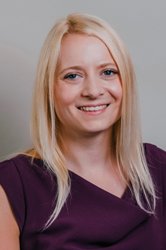 Sarah Coe BSc RNutr, Nutrition Scientist
Sarah graduated with a BSc in Nutrition from the University of Surrey, where she also completed a professional training year working in the nutrition team at Unilever. Sarah joined the Science team at BNF in 2009 as a Research Assistant and is now a Nutrition Scientist. Sarah is responsible for coordinating the review and development of nutrition and health content on the British Nutrition Foundation's website, including implementing our information production process. Sarah also conducts horizon scanning activities relating to nutrition policy and provides editorial and technical support for the British Nutrition Foundation's journal Nutrition Bulletin. Sarah was Technical Editor and Secretariat of BNF's latest Task Force report Cardiovascular Disease: Diet, Nutrition and Emerging Risk Factors, 2nd Edition, and co-authored one of the chapters of this report.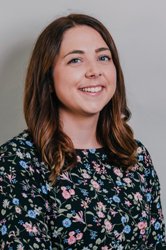 Helena Gibson-Moore BSc RNutr, Nutrition Scientist
Helena joined BNF further to graduating with first class BSc (Hons) degree in Human Nutrition at Kingston University in 2008. As a nutrition scientist at the Foundation, Helena's responsibilities include appraising and reviewing scientific information and translating it into clear evidence-based messages to a variety of audiences. She also contributes to the media service, which involves answering nutrition and health enquiries from journalists as well as giving television and radio interviews. Helena plays a key role in the organisation of the BNF conference and webinar programme.
Helena is an AfN Registered Public Health Nutritionist with a particular interest in pregnancy and early years nutrition.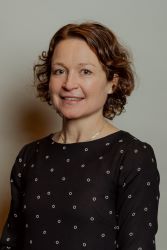 Ewen Trafford BSc MSc ANutr, Nutrition Education Officer
Following a BSc in Biological Sciences from the University of Bath and an MSc in Nutrition and Food Science from the University of Reading, Ewen joined the British Nutrition Foundation (BNF) as a Drummond Nutrition Intern in January 2019. He was employed on the Marks & Spencer industrial placement for 12 months, before returning to BNF as a nutrition scientist.
Ewen is now working with the British Nutrition Foundation's education team, creating educational materials for teachers and pupils alike, and participating in virtual and in person training sessions. He is also charged with creating and implementing the digital strategy for Food – a fact of life, the British Nutrition Foundation's education website.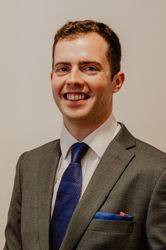 Emma Rowley, Executive Assistant to the Chief Executive
After working as a Personal Assistant for many years Emma joined BNF in March 2021 as maternity cover for the Office Administration Executive role. In June 2022, Emma was made permanent at BNF and promoted to Executive Assistant to the Chief Executive. Her role at BNF involves diary management for the CE, administration support for Governance and Corporate Membership liaison.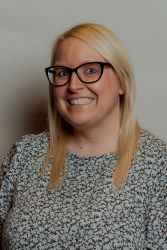 Eisha Sharma BA MA, Communications Officer
Eisha studied Journalism at Delhi University and completed an MA in Mass communication (IP University, Delhi), and has been in the communications industry since 2012. Joining the team as Communications Officer in 2021, Eisha has a key role in supporting  stakeholder, third party and media communications for the British Nutrition Foundation. Her role involves campaign planning, strategy and execution. Prior to this, Eisha has worked with multinational brands and organisations across sectors including sports, education, fast-moving consumer goods, food and beverage and corporate in India and the UK. Eisha also holds a certificate in Digital Marketing from London Business School.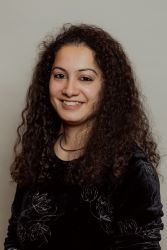 Edith Mhango, Administrative Assistant
Edith studied Criminology and Sociology at Keele University. She has had over 4 years experience in Administrative duties and the general running of the office. Edith joined the British Nutrition Foundation in November 2022 as an Administrative Assistant and will be liaising with both the science and education department for Administrative support, as well as diary management for the Science Director.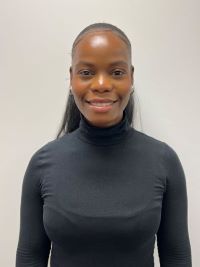 Help us improve
---
We'd love to hear your thoughts about this page below.
If you have a more general query, please contact us.
Please note that advice provided on our website about nutrition and health is general in nature. We do not provide any personal advice on prevention, treatment and management for patients or their family members.