Quick facts on eating a healthier and more sustainable diet
The foods and drinks we choose are important for the health of the planet as well as our own health.
Globally, food production is responsible for about a third of all greenhouse gas emissions (which drive global warming), uses over two-thirds of freshwater and over a third of available land.
The environmental impact of different foods can vary a lot but there are some general principles we can all follow to aim for a healthier and more sustainable diet.
Eat a more 'plant-rich' diet overall: Finding ways to get more vegetables, fruit, beans, pulses and wholegrain foods into our diet can be good not only for our health but the health of the planet as well. We can do this by following the UK healthy eating model, the Eatwell Guide.
Get your 5 A DAY: Eating plenty of fruit and vegetables is important for health and these foods also tend to have a lower environmental impact than some other types of food.
Shift towards more plant-based protein sources: Expand your choice of protein foods to include more beans and other pulses, nuts, seeds and plant-based meat alternatives (for example soya- and mycoprotein-based alternatives, or tofu) that are not high in saturated fat or salt, alongside some lean meat and poultry, fish, eggs and lower fat and lower sugar dairy foods.
Eat fewer foods high in fat, salt and sugar: We all know foods such as cakes, biscuits, pies and pastries are not healthy choices, but limiting these foods in our diet can also be a good way to reduce our environmental footprint.
Choose sustainably sourced fish: If you eat fish, choose two portions of fish a week and make one of these an oily fish (like salmon, mackerel or sardines) from sustainably managed sources – look out for logos such as the blue Marine Stewardship Council (MSC) mark on products (https://www.msc.org/).  
Waste less food: Food waste costs the average UK household over £60 a month and is a major contributor to climate change, accounting for as much as 10% of total greenhouse gases emissions globally. So, finding ways to waste less food can be good for your pocket and the planet!
Plant-based does not always mean healthy: Some foods sold as 'plant-based' can be high in salt, sugar or saturated fat. Make sure you check the label and go for foods with more greens and ambers, and fewer reds.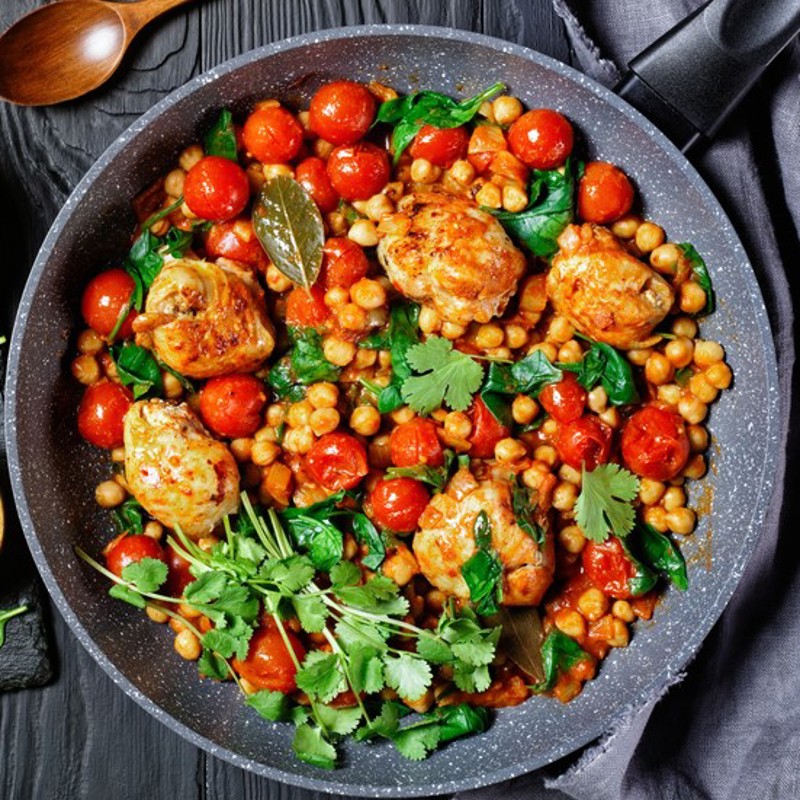 Help us improve
---
We'd love to hear your thoughts about this page below.
If you have a more general query, please contact us.
Please note that advice provided on our website about nutrition and health is general in nature. We do not provide any personal advice on prevention, treatment and management for patients or their family members.