Losing weight after having a baby
If you are trying to lose weight, your 6-week post-natal check may be a good time to discuss this with your health professional (if you are not offered a post-natal check you can ask for it!).
There is support available to you that can help you, but the focus should be on healthy eating with a balanced, varied diet and physical activity. Make sure you have realistic expectations, and you should always take into account any health issues you may have had in your pregnancy or the birth before undertaking any physical activity. Ask your GP, midwife or health visitor for more information on what is available near you.
For more information on how to lose your pregnancy weight sensibly read this page from the NHS.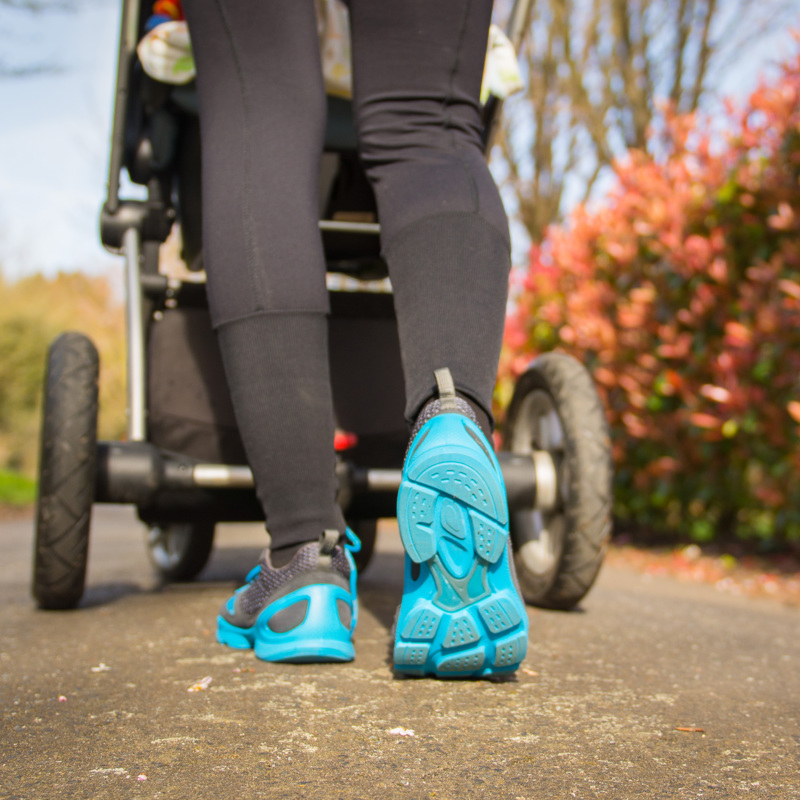 Keeping active after having a baby
Regular activity has many health benefits for everyone.
With a newborn baby you are probably feeling very tired, so it may be hard to think about being active – but regular activity can help you feel more energetic, help you relax and keep you fit. It can also help your body recover from childbirth and may reduce the risk of post-natal depression.
If your birth was straightforward and you are feeling up to it, try some gentle walks with your baby in the buggy, or simple stretches at home. It is not a good idea to do anything too strenuous until you have had your 6-week post-natal check. You may be able to start earlier if you exercised regularly before giving birth and you feel fit and well. Your GP, midwife or health visitor can tell you about what is safe for you to do.
After 6 weeks, you should be able to start building up your activity level. Pilates, yoga and swimming are all great for getting into shape after your pregnancy.
If you have had a caesarean section, you will need to take things very easy. Your recovery time will be longer, so talk to your GP, midwife or health visitor before you start anything more strenuous.
Pelvic floor exercises
Pelvic floor exercises are also important after birth and can be done virtually anywhere. For more information on pelvic floor exercises see this NHS page.
Ideas for being active as a new mum
Join a walking mums' group - groups of new mums get together for exercise and to talk and have fun while they walk their babies. Search online or ask your midwife or health visitor for any local groups.
Try a post-natal exercise class – there are lots of post-natal classes that let you do the class with your baby at your side such as mother and baby pilates. Some classes include your baby and their buggy as part of the workout.
Push the buggy briskly or gently uphill – walking is great exercise and a chance to get some fresh air.
Make activity part of your day – if you have a baby carrier or sling, it can make everyday activities like walking easier for you.
Use an exercise app, video or DVD – this is a good way to fit in activity around your baby's routine at home.
Information reviewed November 2016
Help us improve
---
We'd love to hear your thoughts about this page below.
If you have a more general query, please contact us.
Please note that advice provided on our website about nutrition and health is general in nature. We do not provide any personal advice on prevention, treatment and management for patients or their family members.