This section will provide you with nutrition and diet information to help make sure your child is well prepared for their school years. You will find information on the following topics:
A healthy, varied diet for children
The table below provides information on particular nutrients that are important to include in your child's diet - try to encourage your child to eat a variety of these foods in the proportions shown in the Eatwell Guide. Find more information on the Eatwell Guide on this NHS page.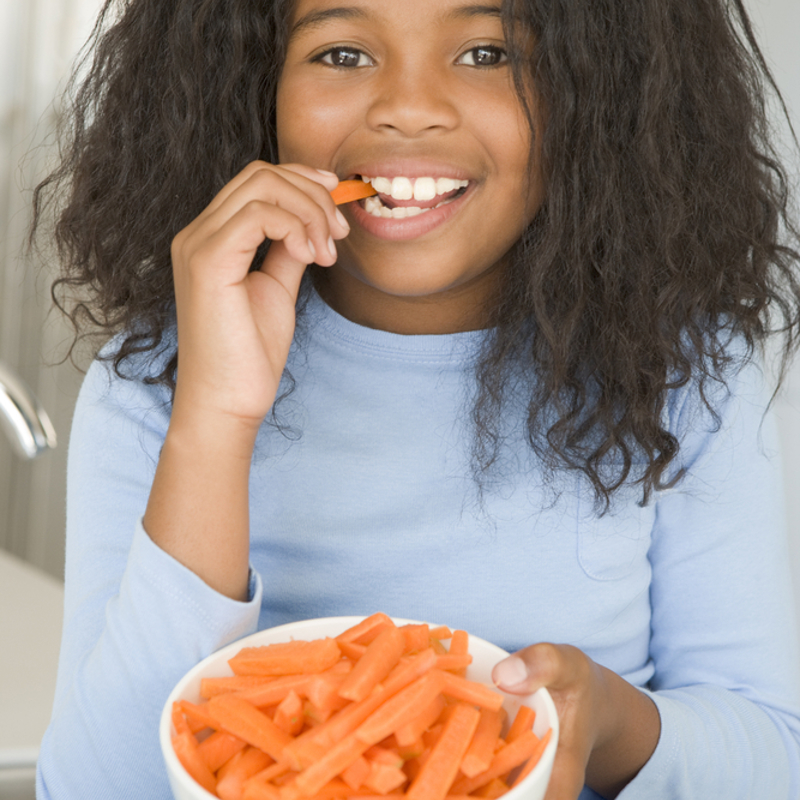 Carbohydrates
Potatoes, bread, rice, pasta, breakfast cereals, oats, couscous and other grains.
For energy. Starchy carbohydrates are the best source of energy for your growing child.

Offer a variety of different starchy foods – include wholegrain versions and potatoes with their skins on as they contain more fibre.

Protein
Lean meat, fish, dairy products, eggs, pulses, beans and soya products.
For growth, maintenance and repair of the body.
Your child should eat at least two portions of fish a week, one of which should be oily fish such as salmon, mackerel, trout or sardines. Oily fish contains long chain omega 3 fatty acids which are important for health (see long chain omega 3 fatty acids below).
Fat

Saturated fat: animal products such as fatty meats, butter, lard, ghee, and dairy products and foods made with these such as cakes, biscuits and pastries.

Unsaturated fats: olive, rapeseed, sunflower and corn oils, oily fish, nuts and seeds.

Some fat is needed in the diet, but it needs to be the right type of fat and in the right amount.

Too much saturated fat can increase the risk of your child developing serious health conditions in later life such as heart disease. Replace saturated fats in your child's diet with unsaturated fats wherever possible.

Calcium

Milk, yogurt, cheese, soya beans, tofu, green leafy vegetables, soya drinks with added calcium, bread and any food made with fortified flour, and fish that contains edible bones.

For healthy bones and teeth.

If your child is eating well and over 5 years old, then encourage them to eat low-fat dairy products as they contain less saturated fat and can provide the same amount (if not more) calcium.

Iron
Lean meat, liver, wholegrain cereals, pulses, beans, nuts, sesame seeds, dark green leafy vegetables, dried fruit and fortified breakfast cereals.
For healthy blood and for transporting oxygen around the body.

Iron is especially important for teenage girls as their requirements are higher due to menstrual losses.

Vitamin C helps with the absorption of iron from plant sources so having a drink or food containing vitamin C with an iron-rich meal is a good idea, for example a glass of fruit juice with a bowl of iron fortified cereal.

Vitamin A
Milk, yogurt, fortified fat spreads, cheese, eggs, and orange, red and green (leafy) vegetables such as carrots, sweet potatoes, red peppers and spinach.
For healthy skin and eyes (helps vision in dim light) – it also helps to keep the immune system healthy.
Too much vitamin A may be harmful. If you think your child needs a supplement, make sure they are age specific and always consult a health professional before you do so.
Vitamin C
Citrus fruits, berries, peppers, tomatoes, broccoli, Brussels sprouts and potatoes.
For healthy body tissues, for example, skin, gums, bones and teeth, as well as helping the healing process.

Have a fruit bowl that is accessible to encourage your child to eat fruit.

Vitamin C aids the absorption of iron from plant sources (see iron).

Vitamin D
Eggs, oily fish, fortified breakfast cereals, fortified fat spreads and soya drinks with added vitamin D. Find out how much vitamin D is in foods in our Vital Vitamin D resource below.
For growth, development and maintenance of bones and teeth – it also helps to keep muscles and the immune system healthy.

The main source of vitamin D is from the action of sunlight on the skin. In the UK, the sun is only strong enough to make vitamin D during the summer months (April to October). But remember to be careful and cover up or protect your child's skin with sunscreen if they are out in the sun for long periods to reduce the risk of burning.

Long chain omega 3 fatty acids
Oily fish such as salmon, mackerel, trout and sardines.

Long chain omega 3's are essential for normal brain development.

 

Our bodies cannot make this type of fat, so it is important we get it from the diet.

Girls should have no more than two portions of oily fish a week (toxins present at low levels in oily fish can build up in the body over time and may be passed onto an unborn baby in a future pregnancy). Boys can have up to four portions of oily fish a week.

Children under the age of 16 years should avoid eating fish such as shark, swordfish or marlin. This is because they may contain mercury which can affect a child's nervous system.
Many school-aged children are overweight and obese which may affect their health as children and adults. It can also affect their performance at school. This could be because of some of the social factors associated with obesity such as lack of confidence, stigmatism, discrimination, poor mental health, disordered sleep, decreased time spent in physical activity and socialising, and absenteeism.
To help your child maintain a healthy weight try to encourage them to:
eat a healthy, varied diet
take plenty of physical activity. Children should be active for at least 60 minutes a day.
limit the amount of foods, drinks and snacks high in fat and/or calories. 
Eating and lifestyle habits are established early in life. Children are likely to adopt the same eating patterns as their parents, therefore it is important that the whole family adopts a healthy lifestyle. So set a good example by eating healthily and make time to eat together as often as possible. Encourage the whole family to do activities together. For example, go for a swim at your local swimming pool, kick a football around in the park or take a walk along a nearby walking trail or try and discover a variety walks in your area. You do not have to travel to the countryside. Towns and cities offer interesting walks too!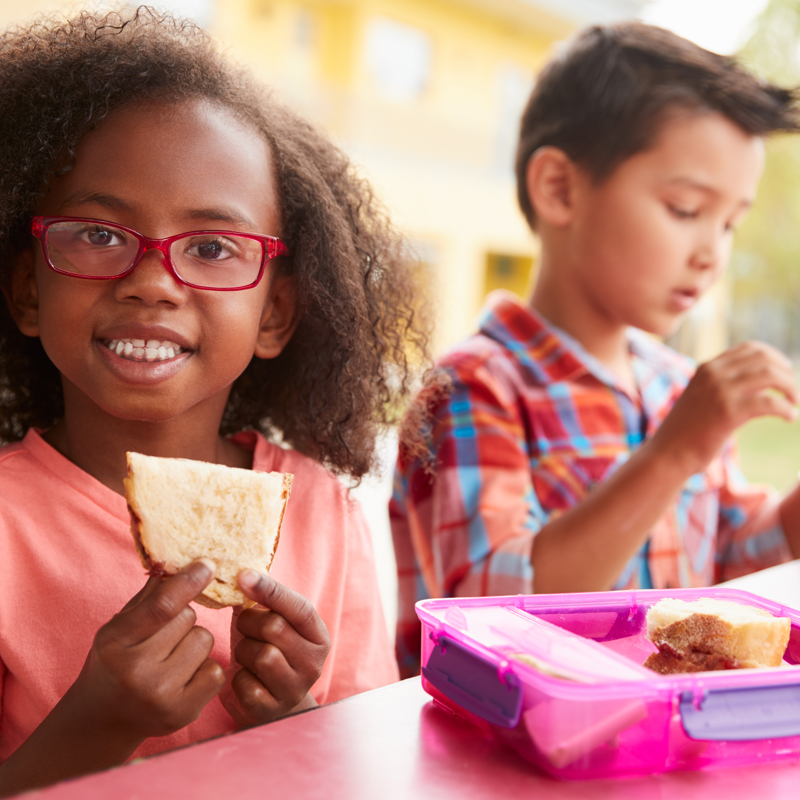 It is important that you try and limit the number of times a day that your child has sugary foods and drinks and, if possible, keep them to mealtimes. The risk of developing tooth decay increases as the amount and frequency of sugars intake rises. Soft drinks such as carbonated drinks and squashes, and fruit juices can be high in free sugars which can be harmful to teeth, so choose reduced sugar versions and dilute fruit juices. These drinks may also be acidic, and this can damage the protective enamel on teeth. To help protect teeth encourage your child to drink water or milk and remember to keep soft drinks to mealtimes.
Snack foods containing free sugars such as sweets, cakes, biscuits, chocolate and savoury snacks such as crisps should be limited, especially between mealtimes, as they can promote tooth decay. If your child eats these snack foods, try not to make them a daily addition to the diet – provide them occasionally and in small amounts. Perhaps pick a day of the week and only allow these foods on this day.
Importantly, make sure your child brushes their teeth with a fluoride containing toothpaste at least twice a day for at least 2 minutes at a time, and visits the dentist regularly.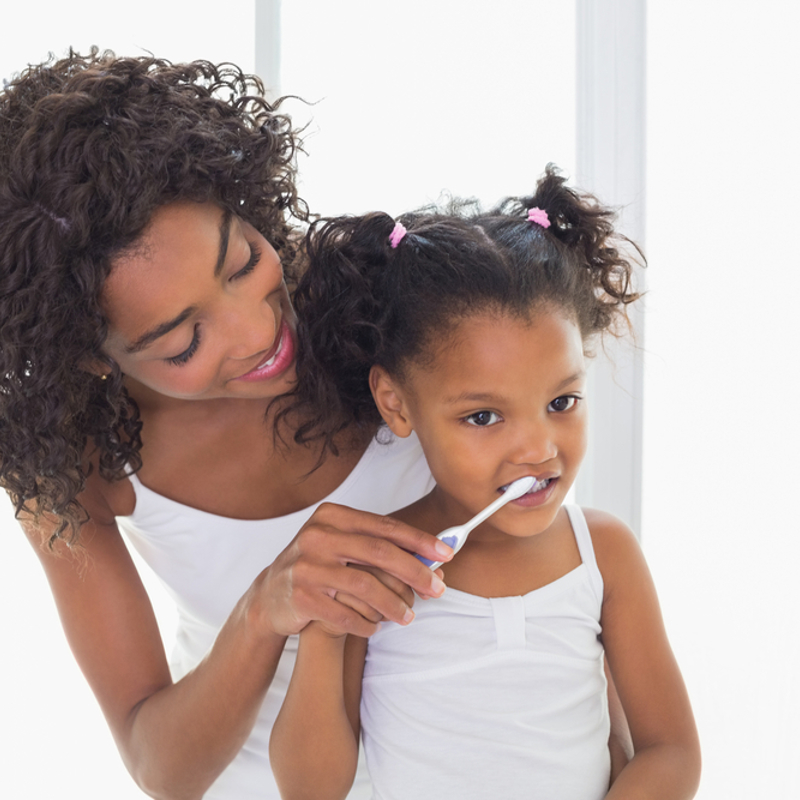 The daily maximum amount of salt your child should be eating varies with age:
4 to 6 years - 3g salt a day (1.2g sodium)
7 to 10 years - 5g salt a day (2.0g sodium)
11 years and over - 6g salt a day (2.4g sodium)
These are maximum levels so ideally your child should be eating less. Limiting salt in the diet will also help to ensure that your child does not develop a taste for salt.
There is no need to add salt to your child's food. Salt is in many processed foods so always read the food label to check how much salt it contains and choose lower salt versions.
For more information on how to read food labels read our Looking at nutrition labels resource below.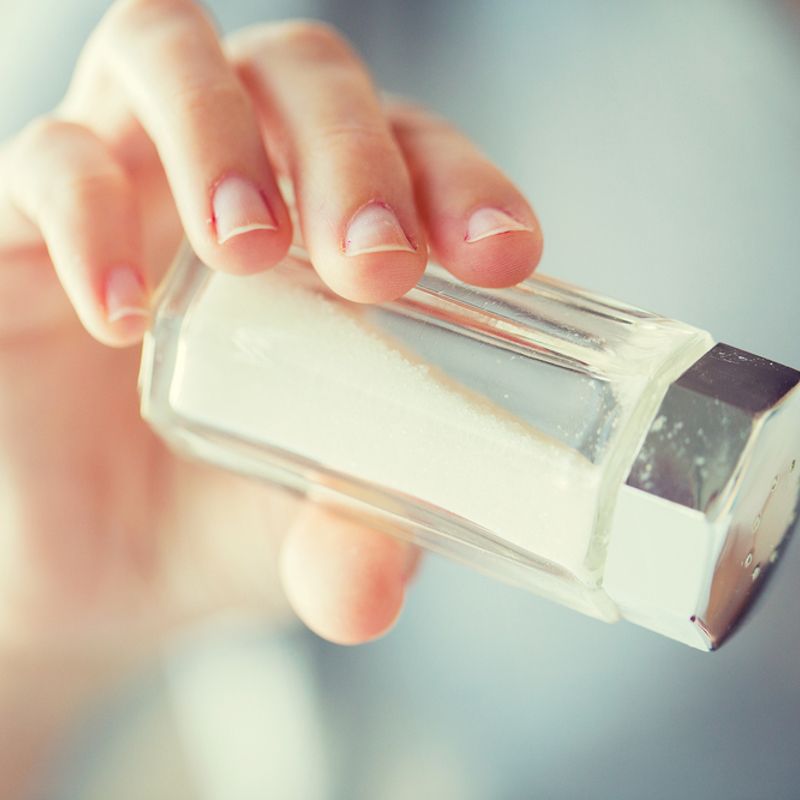 Schools are encouraged to provide healthier foods throughout the day to promote a consistent message about healthy eating to children. This means meals and other foods served throughout the day should be nutritious and of good quality. Government regulations guide most schools to provide healthy and balanced meals and healthier snacks with a wider choice of options.
Many schools have introduced packed lunch policies so make sure you are aware of these before you prepare your child's packed lunch.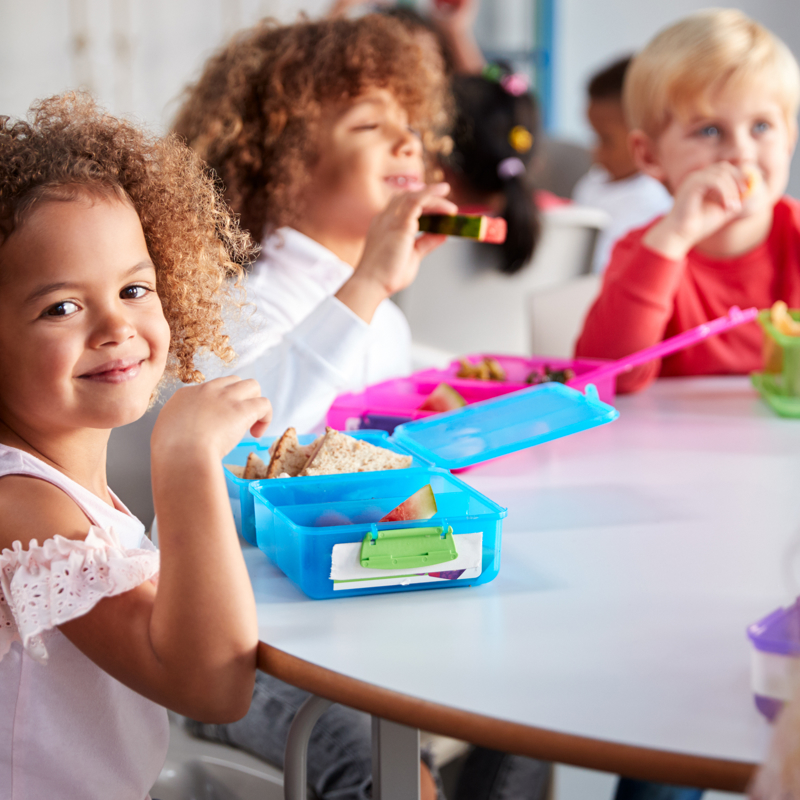 If your child does not eat much meat or you choose to give your child a vegetarian or vegan diet, it is important to make sure that the diet is varied so that they get all the nutrients for growth and general health.
Energy - particularly for children on a vegan diet, foods that are nutrient dense may be needed to give them enough energy, protein, vitamins and minerals. You could try avocados, tofu, bananas and nut and seed butters (such as tahini and cashew or peanut butter). For extra energy, you could add vegetable oils or vegan fat spreads to foods.
Protein - good choices of protein include lentils, beans, soya and soya products, milk, cheese, nuts and eggs and they will need 2 to 3 portions of these a day.
Iron - meat is a good provider of easily absorbable iron so you will need to offer alternative sources to ensure your growing child gets enough. Foods that provide iron include wholegrain cereals, dark green leafy vegetables, beans, lentils, bread, fortified breakfast cereals, dried apricots and figs. Remember vitamin C helps our body to absorb iron from non-meat sources so try to include fruit and vegetables at every meal time.
Calcium - be particularly careful that vegan children get enough calcium to support their growing bones and teeth. Milk, cheese, yogurt, tofu, some dark green leafy vegetables such as kale all provide calcium. Fortified soya drinks, as well as other dairy alternatives, often have added calcium but remember to check the label.
Vitamin B12 - vitamin B12 is typically found in products from animal sources. Milk and eggs are important sources of vitamin B12 for vegetarians. For vegans, who cut out animal products, useful dietary sources include fortified foods such as some fortified breakfast cereals and yeast extracts.
For more information on this topic read our page on healthy eating for vegetarians and vegans.
Information reviewed November 2015.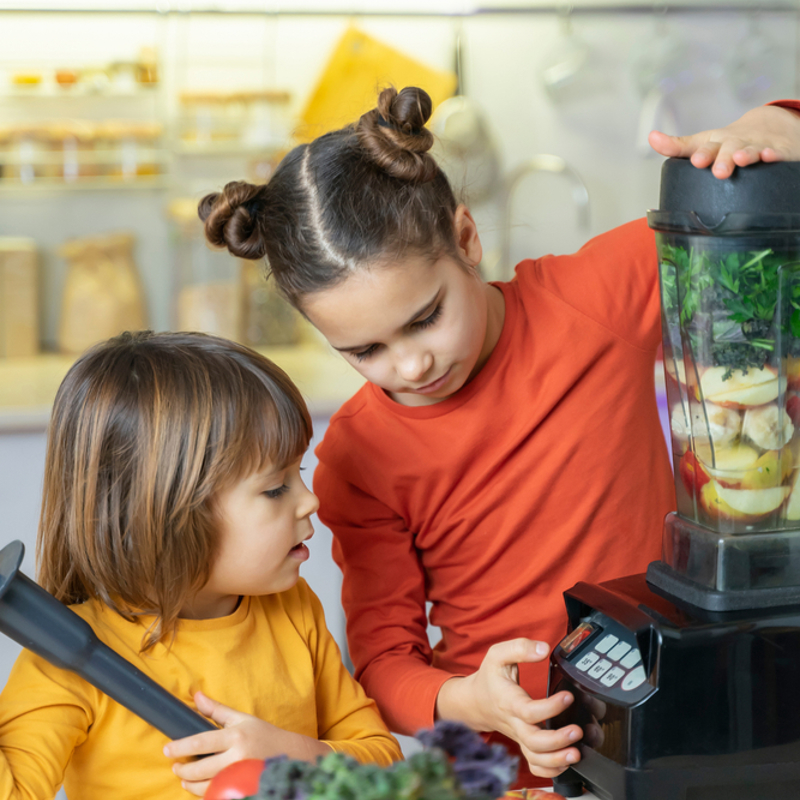 Help us improve
---
We'd love to hear your thoughts about this page below.
If you have a more general query, please contact us.
Please note that advice provided on our website about nutrition and health is general in nature. We do not provide any personal advice on prevention, treatment and management for patients or their family members.