Physical activity recommendations
People in the UK are around 20% less active now than in the 1960s. Increasing physical activity has the potential to improve physical and mental health and wellbeing. Health benefits of physical activity include reducing your risk of chronic diseases, improving sleep, helping with stress management, helping with weight maintenance and improving overall quality of life.
Moderate intensity physical activity means activities such as brisk walking or cycling, which make you get warmer, breathe harder and your heartbeat faster, but you can still carry on a conversation.
Vigorous activity normally results in being out of breath or sweating. On average, 1 minute of vigorous activity provides the same health benefits as 2 minutes of moderate activity.
Physical activity recommendations
Physical activity guidelines for adults from the UK Chief Medical Officers recommend that adults should try to do:
at least 150 minutes of moderate intensity aerobic activity a week in bouts of 10 minutes or more PLUS muscle strengthening activities on two days or more of the week
OR 75 minutes of vigorous intensity aerobic activity PLUS muscle strengthening activities on two days or more of the week
OR a combination of moderate and vigorous aerobic activity every week PLUS muscle strengthening activities on two days or more of the week.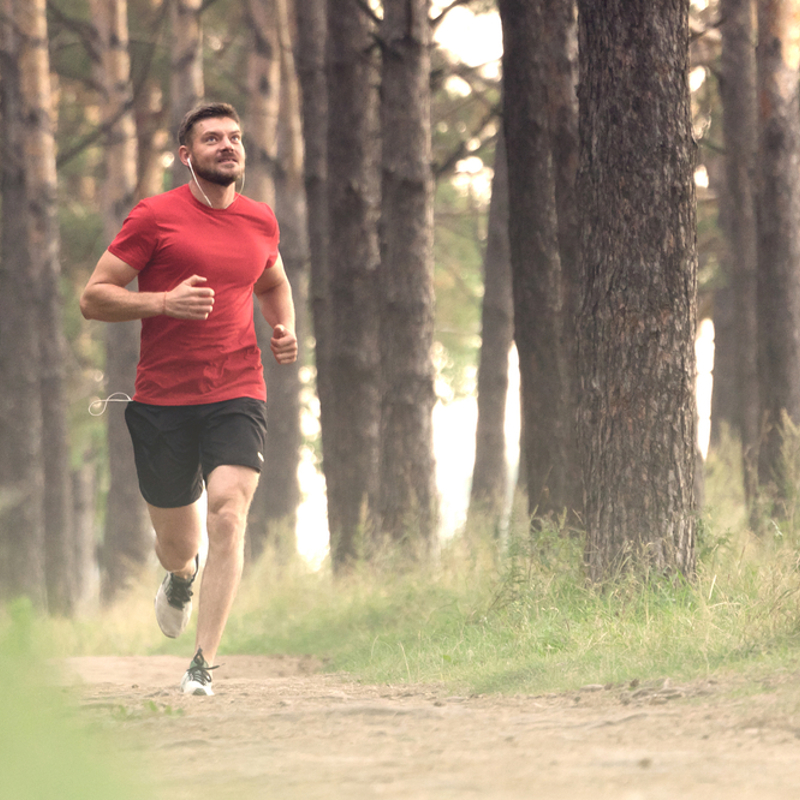 One way of achieving the 150-minute recommendation would be to do 30 minutes of activity on at least five days of the week, but you could also do activity in smaller bouts of at least 10 minutes.
As well as doing aerobic physical activity it's also recommended that adults do some strengthening exercises. This could include lifting weights, doing exercises like sit ups and press ups or activities around the home like heavy gardening or digging.
Do men meet these recommendations?
Figures from the Health Survey for England show that 67% of men aged 16 years and over do at least 150 minutes of moderate physical activity per week but 31% of men spend 6 hours or more being sedentary on weekdays and on weekend days this figure rises to 40%.
How can I achieve the recommendations for physical activity?
If going to the gym is not your thing, then there are plenty of other ways to keep active. There are a wide range of activities that would increase physical activity from active hobbies, walking, cycling and the other physical activities involved in daily living such as walking up stairs, gardening and housework to competitive sport and exercise. Activity can also be increased by making small changes to your lifestyle to incorporate activity into your daily routine. 
Information reviewed December 2016. Revised September 2018.
Help us improve
---
We'd love to hear your thoughts about this page below.
If you have a more general query, please contact us.
Please note that advice provided on our website about nutrition and health is general in nature. We do not provide any personal advice on prevention, treatment and management for patients or their family members.