Top tips for men's health
1. Maintain a healthy weight – being overweight or obese is a risk factor for heart disease, stroke, type 2 diabetes, some cancers and mental health problems. It can also decrease fertility.
2. Eat more fibre – base your meals on high-fibre and wholegrain foods like wholegrain breakfast cereals, wholewheat pasta, wholemeal bread, brown rice and include pulses (e.g. lentils and beans), unsalted nuts and seeds in your diet.
3. Keep track of your red and processed meat intake – if you on average eat more than 90 grams (cooked weight) of red and processed meat a day (that's around 600 g a week) cut down to 70 grams a day (that's less than 500 g a week).
4. Cut down on saturated fat – reduce your intake of biscuits, cakes, pies, pastries, chocolate and cream, choose unsaturated oils such as rapeseed, olive and sunflower oils and spreads made from them for cooking, salad dressings and spreading and choose low-fat dairy foods.
5. Eat more fish – try to eat at least two portions of sustainably sourced fish a week, one of which should be oily (e.g. salmon, mackerel, sardines, trout).
6. Eat more fruit and veg – try to eat at least 5 portions of a variety of fruit and vegetables every day. Fresh, canned, frozen, dried and 150 ml of unsweetened juice all count.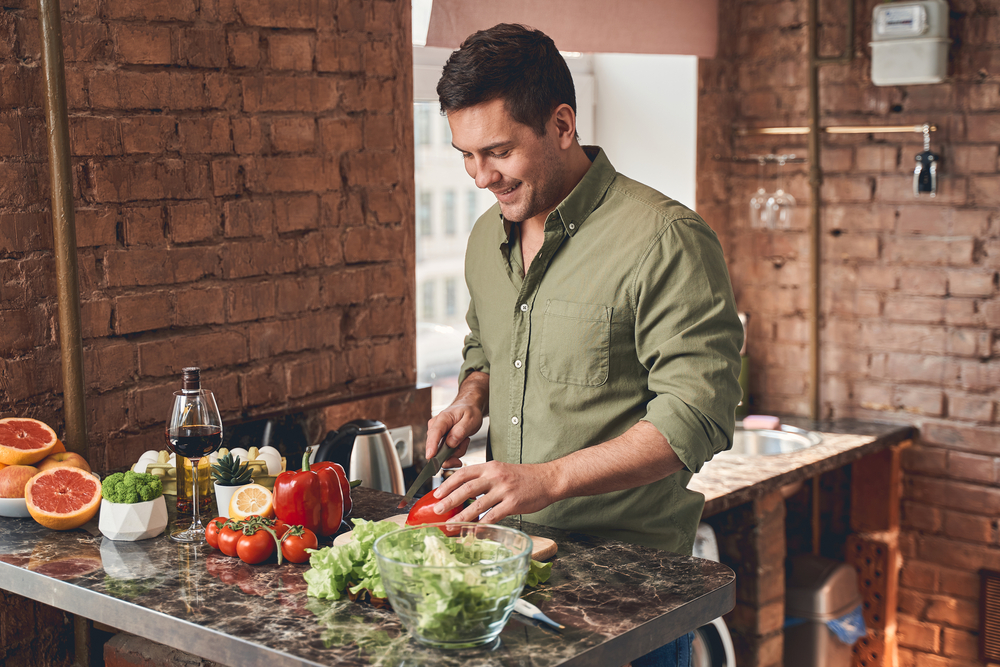 7. Watch your salt intake – aim for less than 6 g a day. Check the nutrition label on foods, choose reduced salt versions of foods, and don't add salt in cooking or at the table.
8. Keep active – aim for at least 150 minutes (2 hours and 30 minutes) a week of moderate activity – that's the type of activity where you raise your heart beat plus muscle strengthening exercises e.g. sit ups/press ups two days per week.
9. Limit alcohol intake – If you drink alcohol, try to drink no more than 14 units a week, with several alcohol-free days each week.
10. Seek help if you need it – if you are worried about any aspect of your health don't keep quiet, speak to your GP.
Information reviewed September 2018
Help us improve
---
We'd love to hear your thoughts about this page below.
If you have a more general query, please contact us.
Please note that advice provided on our website about nutrition and health is general in nature. We do not provide any personal advice on prevention, treatment and management for patients or their family members.