Are energy drinks a good way to increase my energy levels?
Your teenage years are a busy time for your growing body but also often a time of poor sleep and stress. Being dehydrated can cause tiredness and a lack of concentration. In addition, many adolescent girls have low intake of iron increasing the risk of anaemia, which can leave you feeling tired. Teenagers may look to energy drinks for an energy boost, but these are not recommended. This is because energy drinks typically contain high levels of caffeine and free sugars (although some sugar-free varieties are now available). Daily use of energy drinks has been linked to headaches, sleeping problems, irritation and tiredness. Very high consumption of caffeine has also been associated with heart complications and can have a harmful effect on the nervous system. The American Academy of Paediatrics recommends that energy drinks are not appropriate for teenagers.
Some key tips for energy:
Hydrate: water is a great choice – keep a refillable bottle with you. Milk is another good option.
Eat iron-rich foods: dark green leafy vegetables and pulses, like peas, beans and lentils, nuts and seeds, fish, eggs and dried fruit, and small amounts of lean red meat.
Healthy breakfast: why not try wholegrains? Quick and easy breakfasts include wholewheat toast with peanut butter or chopped banana, or porridge topped with fresh or dried fruit. Have a glass or milk or a reduced fat yogurt on the side (or a fortfied dairy alternative).
Sleep: teens need a minimum of 8 hours sleep a night. Tips for better sleep include screen-free bedrooms, screen-free time before going to sleep and finding a relaxing routine before bed that works for you.
Information reviewed July 2019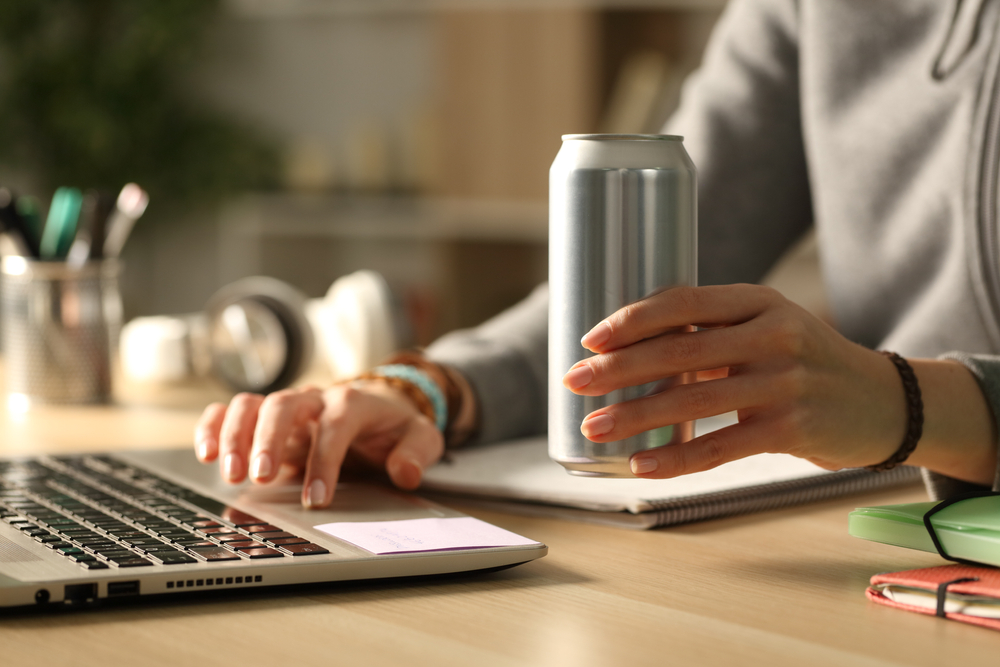 Help us improve
---
We'd love to hear your thoughts about this page below.
If you have a more general query, please contact us.
Please note that advice provided on our website about nutrition and health is general in nature. We do not provide any personal advice on prevention, treatment and management for patients or their family members.