What are women currently eating in the UK?
What are women currently eating in the UK?
Let's look at what dietary survey data suggest about what women are eating in the UK, in comparison to what is recommended.
Fruit and veg
We should all try and eat at least 5 portions of fruit and vegetables everyday (80 g is one portion). This can help to reduce the risk of serious health problems, such as heart disease, stroke and some cancers.
However, only around a quarter of women are meeting this recommendation.
How can you meet the recommendation?
A few small changes can help you meet the recommendation for fruit and veg.
Try including at least one portion in each meal and snack.
Fresh, frozen, canned and dried all count and they don't have to be eaten on their own - it also counts if they're part of a dish (such as in a pasta or curry dish).
Oily fish
Healthy heart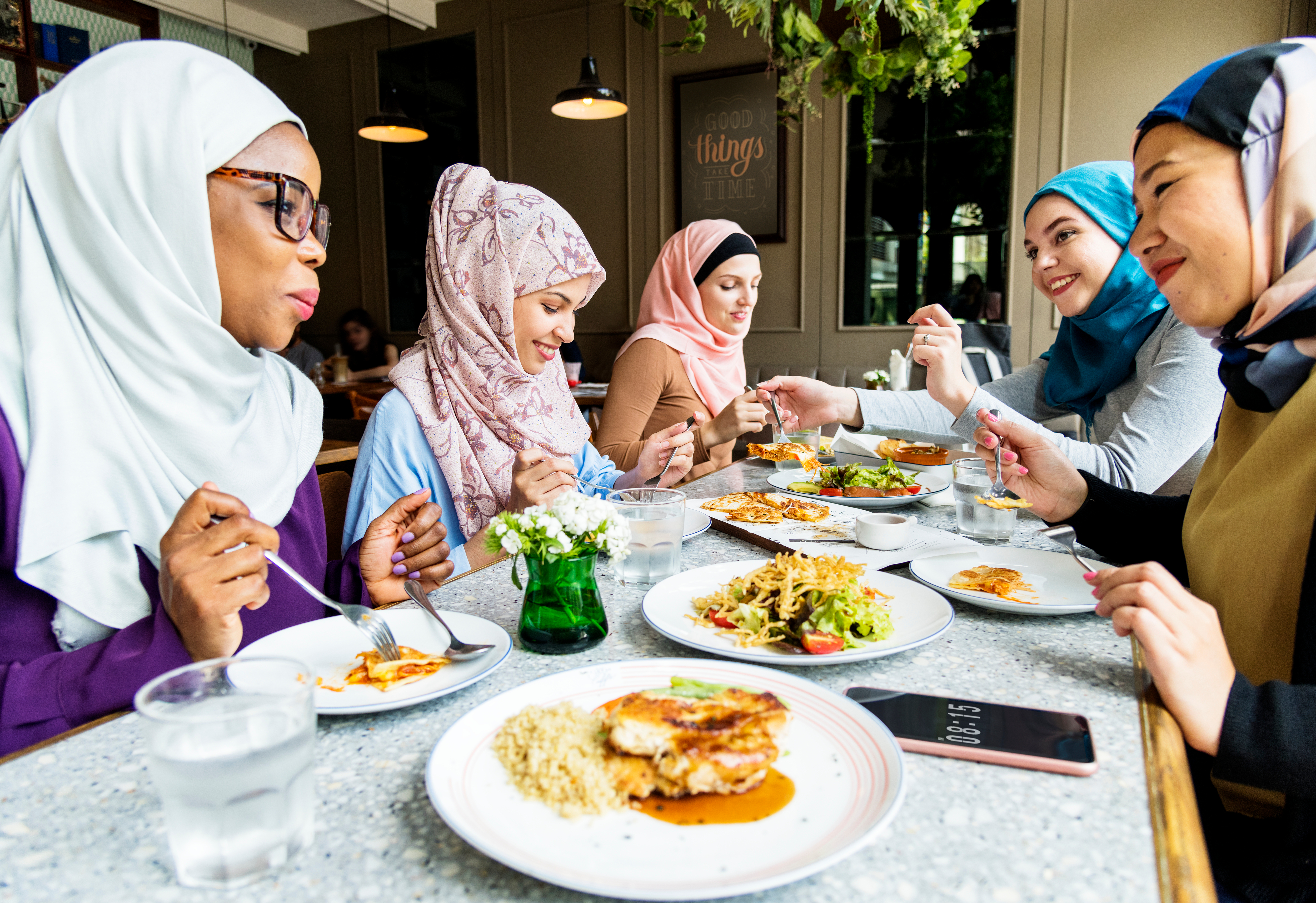 Did you know? In the UK, 1 in 11 women die from heart disease.
A healthy diet should include at least one portion (140 g cooked weight) of oily fish a week. That's because oily fish – such as salmon and mackerel – is rich in long-chain omega-3 fatty acids, which may help to keep your heart healthy.
Development of baby's brain and eyes
During pregnancy and breastfeeding, omega-3 fatty acids found in oily fish are important for the normal development of your baby's brain and eyes.
The average intake of oily fish for women is 56 g per week, well below the current recommendation.
How can you meet the recommendation?
Oily fish is very versatile; try some in a stir-fry, rice dish in a sandwich or on toast! Why not look at these fish recipes on the HeartUK website (click here)
As oily fish can contain low levels of pollutants that can build up in the body, the general population is advised to have no more than four portions of oily fish a week. Women who are planning a pregnancy or who are pregnant or breastfeeding should eat no more than two portions of oily fish a week.
Fibre
Did you know? 1 in 19 women are diagnosed with bowel cancer during their lifetime.
High fibre intakes may reduce the risk of heart disease, type 2 diabetes and bowel cancer. Dietary fibre is also important for gut health and can reduce the risk of constipation.
Adults are recommended to have at least 30 g of fibre in their diet each day. Average intakes are well below recommendations, with women managing only around 17 g of dietary fibre per day.
Dietary fibre can be found in:
wholegrain and high fibre varieties of starchy carbohydrates such as wholegrain bread, wholewheat pasta, potatoes with skins on and high fibre breakfast cereals
beans and pulses
nuts and seeds
fruits and vegetables
How can you meet the recommendation?
Top tips for increasing your dietary fibre intake:
SWITCH white rice for brown/wild rice, quinoa or buckwheat
SNACK ON fresh fruit instead of cake and biscuits
CHOOSE high-fibre breakfast cereals e.g. wholewheat flakes, no added sugar muesli or fruit wheats
REPLACE some of the meat in dishes with veg and beans
SWAP roast potatoes for baked or new potatoes with skins
SWITCH to wholewheat pasta
EAT wholegrain or seeded loaves instead of white
DON'T PEEL potatoes – wash well, cook and eat them with the skin on
USE wholemeal flour in baking (or use half white, half wholemeal)
ADD dried fruit, unsalted nuts or seeds to plain low-fat yogurt
READ nutrition information on food labels and choose those with the most fibre (as long as sugars, salt and saturated fat content isn't higher)
Sugars
You may have heard that we should be eating less sugar in our diet. This refers to 'free sugars'.
Free sugars includes all added sugars in foods and drinks in whatever form including table sugar, honey, syrups, and nectars, as well as the sugars naturally present in fruit, vegetable and pulses (e.g. soy, chickpeas) that have been juiced, pureed or made into pastes. Ingredients added such as lactose and galactose are also considered to be free sugars.
Intake of free sugars should provide no more than 5% of total energy intake, which for women means no more than 27 g per day.
On average, women are consuming around double the recommended limit.
Many foods and drinks that contain free sugars can be high in energy (calories). Having these foods or drinks too often can mean you consume more calories than you need. The amount and frequency of foods and drinks with free sugars we consume can also increase the risk of dental decay.
Information reviewed July 2018
Help us improve
---
We'd love to hear your thoughts about this page below.
If you have a more general query, please contact us.
Please note that advice provided on our website about nutrition and health is general in nature. We do not provide any personal advice on prevention, treatment and management for patients or their family members.