The Tokyo Olympics will feel rather different to normal without the atmosphere provided by enthusiastic spectators and it will be interesting to see whether this has any effect on the athletes' performance. At elite level sport, the difference between winning a medal or not can depend on tiny margins and the use of nutrition science to improve performance is now widespread.
Nutrition Bulletin has published (July 2021) a Spotlight on Sports Nutrition bringing together five articles published in Nutrition Bulletin looking at the effects that various aspects of diet could have on different types of sporting performance. Currell (2014) discusses the various approaches used by performance nutrition for gaining an advantage and the difficulty of proving an effect of a nutrient on performance when the differences between winning and losing are so small. Egan (2016) looks at recent recommendations for protein requirements for athletes, while Wilson-Barnes et al. (2020) discuss the role of vitamin D on musculoskeletal heath within sports performance for both elite and recreational athletes.
The Nutrition Bulletin Spotlight on Sports Nutrition can be accessed here.
Diet of an Olympian: Food with a purpose - K. Currell
Protein intake for athletes and active adults: Current concepts and controversies - B. Egan
Effects of vitamin D on health outcomes and sporting performance: Implications for elite and recreational athlete - S. L. Wilson-Barnes, J. E. A. Hunt, S. A. Lanham-New, R. J. F. Manders
Macronutrient intake, carbohydrate metabolism and cholesterol in Polish male amateur athletes on a vegan diet - D Śliż, D. Parol, M. Wełnicki, T. Chomiuk, I. Grabowska, D. Dąbrowska, W. Król, S. Price, W. Braksator, A. Mamcarz
Plant-based eating patterns and endurance performance: A focus on inflammation, oxidative stress and immune responses - J. C. Craddock, E. P. Neale, G. E. Peoples, Y. C. Probst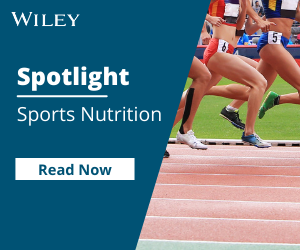 Help us improve
---
We'd love to hear your thoughts about this page below.
If you have a more general query, please contact us.
Please note that advice provided on our website about nutrition and health is general in nature. We do not provide any personal advice on prevention, treatment and management for patients or their family members.