Professor JC Mathers BSc DipNutr PhD (Chair), Professor of Human Nutrition, University of Newcastle
John Mathers is Professor of Human Nutrition and Director of the Human Nutrition Research Centre in Newcastle University, UK. His major research interests are in understanding how eating patterns influence risks of common age-related diseases such as heart disease, diabetes, dementia and bowel cancer. He led the Food4Me intervention study that tested the usefulness of personalised interventions in improving dietary choices and health. His research includes use of genomic and epigenomics approaches to understand the mechanisms though which nutrition influences cell function and, ultimately, health.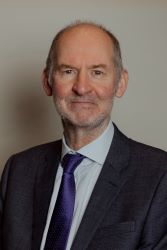 Professor C Dennis CBE DL Food Scientist and Technologist
Colin has had a 50-year career in food science and technology, holding positions in industrial, government and academic institutions, including 21 years as CEO of CampdenBRI. He has served on government and industry advisory committees in the UK, Belgium, USA, Canada, Australia, New Zealand, Kuwait, Abu Dhabi, South Africa and Singapore.
He is an Honorary Fellow and Past President of IFST, a Fellow and Past President of IFT, a Fellow of the International Academy of Food Science & Technology and is currently the Chair of the Board of Trustees of IFIS Ltd.
Colin was appointed a Commander of the Order of the British Empire in 2009 for services to the agri-food sector and received IFT's Myron Solberg (2011) and Carl R Fellers (2019) awards for his leadership, and outstanding contributions to the food science and technology profession.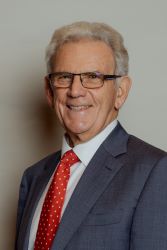 Mr G Findlay BA, Qualifications Manager, Scottish Qualifications Authority
Having spent all of his career working with food and education, Graeme currently develops qualifications for the Scottish Qualifications Authority. A qualified chef, he also works part time in the hospitality industry, and is a trustee for the Dundee Bairns charity, an organisation that helps families living in areas of deprivation.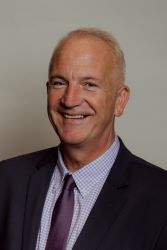 Mrs S Fulton, Group Corporate Affairs & Sustainability Director, Nomad Foods
Sam Fulton is Group Corporate Affairs & Sustainability Director for Nomad Foods (NYSE: NOMD), Europe's leading frozen foods company and owner of brands including Birds Eye and Green Cuisine. She joined Nomad Foods in 2020 from Apple where she led Corporate Communications across Europe.
Prior to this she spent over 20 years in senior UK and international corporate and brand communication, sustainability and advocacy roles for some of the world's largest food and consumer goods businesses, including Unilever, McDonald's, Nestle and Kellogg and at PR consultancy Ketchum. She has led a number of industry associations, co-ordinated multi-stakeholder programmes focused on issues such as zero waste and sustainable sourcing and has extensive crisis management experience.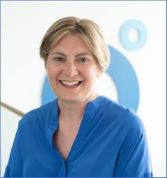 Mrs A Greenhalgh-Ball BSc SRD (vice-chair), Consultant 
Alyson is the founder of Conscious Impact and an executive with over twenty-five years' experience in the public health sector spanning both healthcare, academic, non-ex, commercial and as a global lead within the food industry.
Alyson is a board member of the British Nutrition Foundation and a Business Fellow at the Smith School of Enterprise and the Environment University of Oxford. She is a state-registered dietitian and was previously the Global Lead for Kellogg for Health and Wellbeing.
Alyson also worked at the University of Manchester and then Leeds focusing on Nutritional Epidemiology; researching bio-markers for carbohydrate intake and understanding food patterns and intakes in relation to Diabetes and hypertension. She coordinated the UK Women's Cohort Study; a study looking at cancer mortality and diet in 35,000 women, the largest of its kind in Europe. Alyson has also worked as a freelance consultant, providing nutrition information to a variety of clients.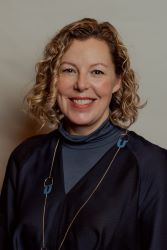 Mrs Desiree Irving-Brown (Treasurer) BCom ACMA/GCMA Deputy CFO Imperial College Healthcare NHS Trust
After completing a degree in private law and business management, Des worked in retail finance, before joining Qantas Airways, where she spent 10 years covering various Financial Controller and Business Partnering roles spanning Africa, UK, Europe and the Middle East. It was during this time Des became a CIMA qualified accountant. Her final role at Qantas was as a commercial analyst based within Marketing, which providing a different perspective on business operations.
When the opportunity arose, Des joined the NHS as Assistant Director Financial Management at Ashford and St Peters Hospitals Foundation Trust in North Surrey, a position held for 8 years before moving on to become Deputy Director of Finance at Kingston Hospital in South West London. Her current role is Deputy CFO at Imperial College Healthcare Trust in Northwest London.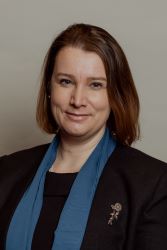 Professor SA Lanham-New BA MSc PhD RNutr, Head of the Department of Nutritional Sciences, University of Surrey
Professor Susan Lanham-New is Professor of Human Nutrition and is Head of the Nutrition, Food & Exercises Sciences Department at the University of Surrey. She led a successful Nutritional Sciences at Surrey application for the 2017/2018 Queen's Anniversary Prize (QAP) for Further & Higher Education. She is a Member of the Scientific Advisory Committee on Nutrition (SACN) and is Editor-in-Chief of the Nutrition Society Textbook Series and first Editor of Nutritional Aspects of Bone Health. Her research focuses on nutrition and bone health, for which she has won the 2001 Nutrition Society Medal, as well as Young Investigator Awards at the World Congress of Osteoporosis; the joint IBMS/ECTS Osteoporosis Conference and the Royal Osteoporosis Society conferences.
In 2018/2019, Susan received the prestigious BNF Prize for her work on nutrition and bone health and in particular vitamin D. She has published more than 150 peer-reviewed scientific papers.  She is a member of the Nutrition Forum and Academy for the Royal Osteoporosis Society and is a Trustee of the British Nutrition Foundation. She has recently been given Fellowship status of the Royal Society of Biology and the Association for Nutrition and is Honorary Secretary of the Nutrition Society.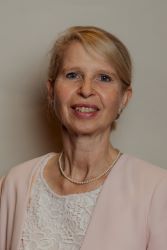 Professor JB Moore PhD, Professor of Nutritional Sciences, University of Leeds.
Professor Bernadette Moore is a multidisciplinary Nutritional Scientist with expertise in nutrigenomics, proteomics, systems biology, obesity and non-alcoholic fatty liver disease (NAFLD).
Her research has largely been focused on the role of hepatic nutrient metabolism in healthy ageing, obesity and NAFLD, and employs a variety of genomic, proteomic, and systems biology tools alongside nutritional intervention studies. She has published >50 peer-reviewed papers, editorials and book chapters, and was the recipient of the 2018 Nutrition Society Silver Medal for Research Excellence in a Young Investigator.
She has previously sat on the Advisory Councils for both the Nutrition Society and the British Association for Parenteral and Enteral Nutrition (BAPEN), as well as been a General Assembly Member of the European Food Information Council (EUFIC).  Professor Moore is currently the Head of the Graduate School for the Faculty of Environment at the University of Leeds, which encompasses approximately 600 postgraduate researchers.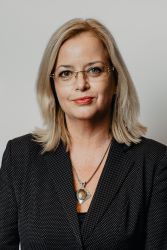 Ms Louise Redmond BSc (Hons), MA, MBA, FCIPD
Louise has significant board level experience in human resource management, governance, risk and audit in commercial, public and charity sectors. Executive experience includes senior positions at KPMG Management Consulting, GlaxoSmithKline plc and served as Executive Director for Human Resources at the Bank of England during the financial crisis. She holds non-executive director and trustee roles in the Civil Service, for two charities, a university and a further education college. She was originally a lecturer in biological sciences in higher and further education.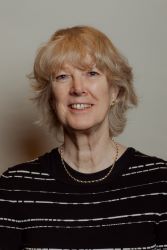 Mr L Stockill, Commercial Director – Transformation, Asda
Luke joined the board of the British Nutrition Foundation with over 10 years' experience within food retail. He has held senior director roles within the commercial function at Asda across Bakery, Meat & Fish and Core Grocery categories. He is currently Commercial Director – Transformation, developing the long-term commercial plan for food at Asda.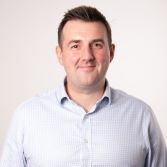 Mr P Wheeler, Corporate Communications Director, Kellogg's UK & Ireland
Paul is the Corporate Affairs Leader of the UK and Ireland division of international cereal and snacks giant Kellogg's. 
Paul and his team are responsible for managing the reputation of Kellogg's and communicating the company's social purpose to help address food insecurity.  Day-to-day that means executing public relations campaigns in support of the company's corporate agenda, employee communications, crisis and issue management, public affairs and directing the business's local ESG efforts and activities.
He has more than 20 years' experience in public relations and public affairs, including stints in-house at Thomas Cook and agency side at Weber Shandwick and Grayling.  He is ranked as one of the 150 most influential people in PR in Britain (PR Week). 
Paul is Chair of the Trafford Climate Emergency Commission and former Chair of LGBT charity, Manchester Pride.  He has served as Vice-President and President of the UK Breakfast Cereal Association.
Paul has a degree in Politics and Modern History from the University of Manchester and lives with his partner in South Manchester.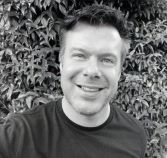 Mr A Wotherspoon BSc (Hons) FIFST
Alisdair has a 35+ year career in public service with 24 years in food/feed related areas. He retired in 2016 after 14 years as Head of Science Delivery at the Food Standards Agency (FSA) and was responsible for governance around how the FSA prioritised, commissioned, managed and communicated its evidence portfolio; development of partnership working with national/international organisations, including links to the European Food Safety Authority (EFSA). He has significant representational experience at national and international level in areas related to development, delivery and governance of policy relevant food safety and food security research.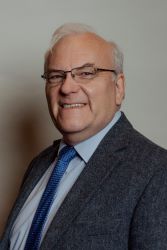 Help us improve
---
We'd love to hear your thoughts about this page below.
If you have a more general query, please contact us.
Please note that advice provided on our website about nutrition and health is general in nature. We do not provide any personal advice on prevention, treatment and management for patients or their family members.