Most of us know that we should be eating a healthier and more sustainable diet. But Christmas is a time to celebrate and enjoy food with family and friends. It's not a time where we want to feel like we need to hold back and miss out on our favourite foods. Or to have to cut out all our treats and snacks. But there are things we can do to eat more healthily and sustainably over the holiday season, without spoiling the festive cheer!
We've got some tips you could try and a booklet of healthy and sustainable party food recipes to download below too.
Versatile veg!
Eating plenty of vegetables is good for health and it's also an important part of a more environmentally sustainable diet. You may have a selection of vegetables planned to go with your Christmas dinner and the traditional meal is a great opportunity to include a selection of different vegetables. We asked people* which vegetables they were planning to include with their Christmas dinner and carrots (70%), Brussels sprouts (64%) and parsnips (60%) topped the list, with broccoli (38%), peas (38%) and cauliflower (34%) also featuring for many. The versatility of many vegetables means that you can use them in loads of different ways – so avoid throwing out your veg and use them up in different meals or snacks. Here are some ideas for how to use some of the most popular types we may have in the house over the festive season.
Carrots – often feature boiled or roasted as part of Christmas dinner. But the humble carrot is also great for crudities to have with dips, grated into a winter slaw or as part of a stew. Carrots provide beta-carotene, that turns into vitamin A in the body. Vitamin A is important for normal vision and for supporting the immune system.
Brussels sprouts – a festive staple, they can be delicious roasted with garlic and other veg, used raw in a winter slaw or, if you have leftover sprouts and potatoes you could combine to make bubble and squeak. Sprouts are high in folate and vitamin C, both important for supporting our immune system.
Parsnips – a source of folate and potassium, are delicious as part of a roast dinner, and any leftovers could be used to make a delicious spicy soup. You can also try parsnips mashed, grated in a salad or in a winter vegetable curry.
Plus pulses!
Pulses such as beans, chickpeas and lentils are low in fat, provide plant protein and fibre and are usually an inexpensive store cupboard ingredient that you can have on standby for quick meals. And expanding our choice of protein-containing foods to include more pulses is another thing we can do to have a healthier and more sustainable diet.
We asked people* about the types of meat and fish they were planning to include over the festive season. Around 1 in 10  weren't planning to include any at all. The most popular types mentioned were pigs in blankets (58%), turkey (55%), bacon (42%), ham (40%) and beef or lamb (39%).
On the other hand, when asked if they were planning to include any dishes containing pulses over the festive season, around a quarter said yes. If you are thinking about meat dishes over the festive season, why not add some pulses too? This can potentially save you money and make the meals go further. If you are cooking for people who don't eat meat, you could try making a meat free version for everybody.
Add lentils to soup – dried lentils or split peas are a cheap and easy way to add plant-protein to soup. Great if you are making a turkey soup or need to use up other leftover meats. You could spice your soup up with a favourite spice mix or add plenty of fresh or dried herbs.
Add chickpeas to curries – turkey curry is a classic way to use up leftovers and chickpeas are also delicious to add.
Add beans to stews – canned beans such as kidney beans, pinto beans or cannellini beans are great for adding to stews or chilli for a winter-warming dish.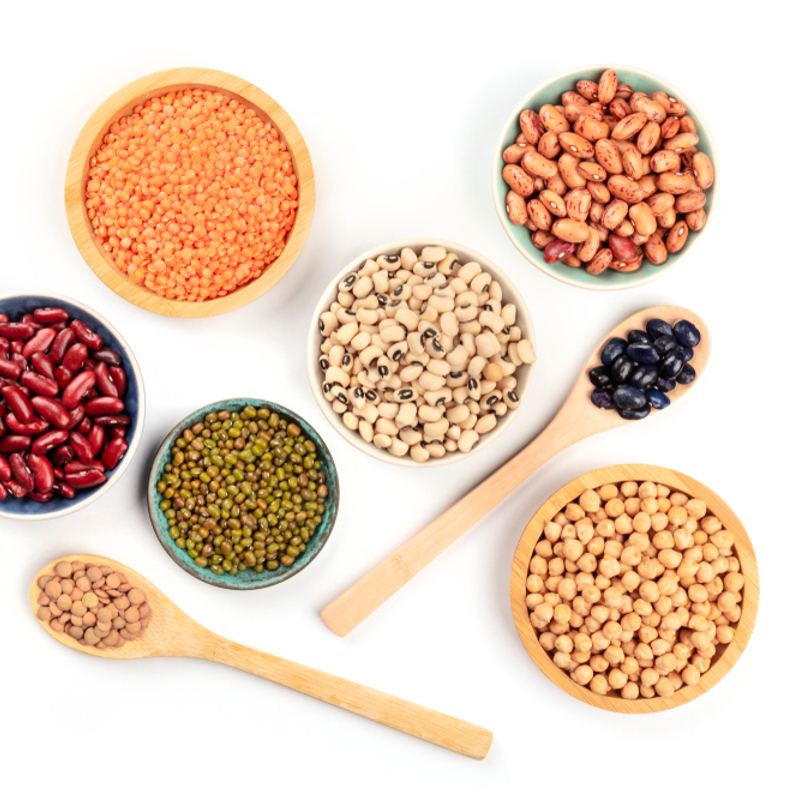 Fabulous fish!
In our survey a quarter of people said they were planning to include prawns over the festive season, 23% were including salmon and 11% including white fish.
Eating fish regularly is associated with health benefits and it is recommended we eat at least two sustainably sourced portions a week, one of which should be an oily type such as salmon, mackerel or sardines. But what's the best way to eat fish sustainably? We can look out for fish labelled as sustainably sourced and also varying the types we eat.
Salmon is a favourite at Christmas and is high in vitamins D and E as well as providing long-chain omega 3 fats. If you have left over baked or steamed salmon, this is great to use in fishcakes or mixed with lower fat soft cheese to make a pate. As an alternative to salmon, why not try sustainably farmed rainbow trout, which has a similar texture to salmon with a slightly stronger flavour.
Prawns are high in protein, vitamin B12 and selenium and are popular as a starter or side dish over the festive season. There are sustainably sourced options available but you could also try UK rope-grown mussels. These are often considered one of the most environmentally sustainable choices you can make as they can help clean the water w and don't need to be given any feed.
Cod, which is high in iodine and selenium, is one of the most popular types of white fish, but there are concerns about UK stocks. You could try European hake as a more sustainable alternative.
Don't forget about canned and frozen fish if you're planning dishes for the festive season – it's still a nutritious choice and can be cheaper than fresh. Canned tuna, salmon or sardines can be really handy for fishcakes or pasta dishes and frozen fish can be great for fish pies, stews or curries.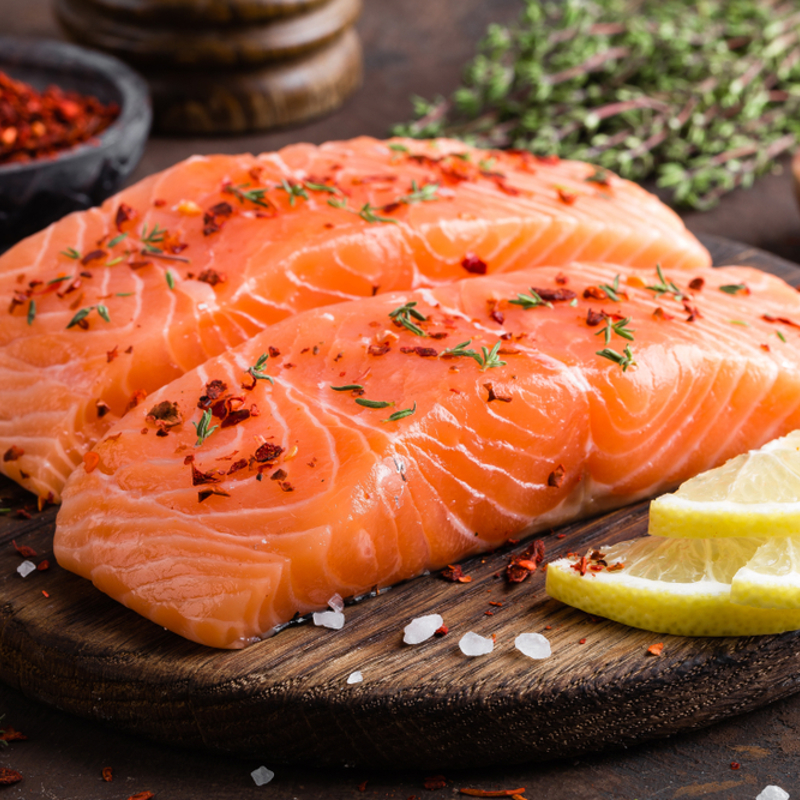 Very best wishes for a happy, healthy and sustainable festive season!
*Survey carried out with YouGov. All figures, unless otherwise stated, are from YouGov Plc.  Total sample size was 2007 adults. Fieldwork was undertaken between 30th November - 1st December 2021. The survey was carried out online. The figures have been weighted and are representative of all GB adults (aged 18+).
Elf-y party food recipes!
Here are some quick and easy party food recipes for you to try this Christmas!
pdf
Help us improve
---
We'd love to hear your thoughts about this page below.
If you have a more general query, please contact us.
Please note that advice provided on our website about nutrition and health is general in nature. We do not provide any personal advice on prevention, treatment and management for patients or their family members.