Have an egg-cellent Easter!
Just as with many other occasions throughout the year, food plays a big part in Easter celebrations, even more so as Easter Sunday marks the end of Lent, a period traditionally of 40 days of fasting, although today It is more common to give up a particular favourite food such as chocolate, confectionary or cakes.
There is no reason why you cannot enjoy some treats over Easter, but it can be easy to overdo it with all the chocolate on offer. In this article we hope to give you some helpful tips on how to enjoy the Easter break without overindulging.
Easter eggs
Eggs traditionally symbolise rebirth and new life. Chocolate is now commonly associated with Easter, the first chocolate egg dates back to the early 1800s.
The chocolate we typically buy has small amounts of some minerals such as iron, magnesium and phosphorus. Cocoa flavanols (a compound found in dark chocolate and cocoa powder) can help to keep circulation in good working order, which can have a benefit to heart health. However, this benefit is only noted in dark chocolate or cocoa powder with a high level of flavanols and not in the more frequently consumed types of chocolate. It is also worth remembering that all types of chocolate are high in energy, saturated fat and free sugars, so can contribute to weight gain if eaten in large amounts, which is not good for your heart health!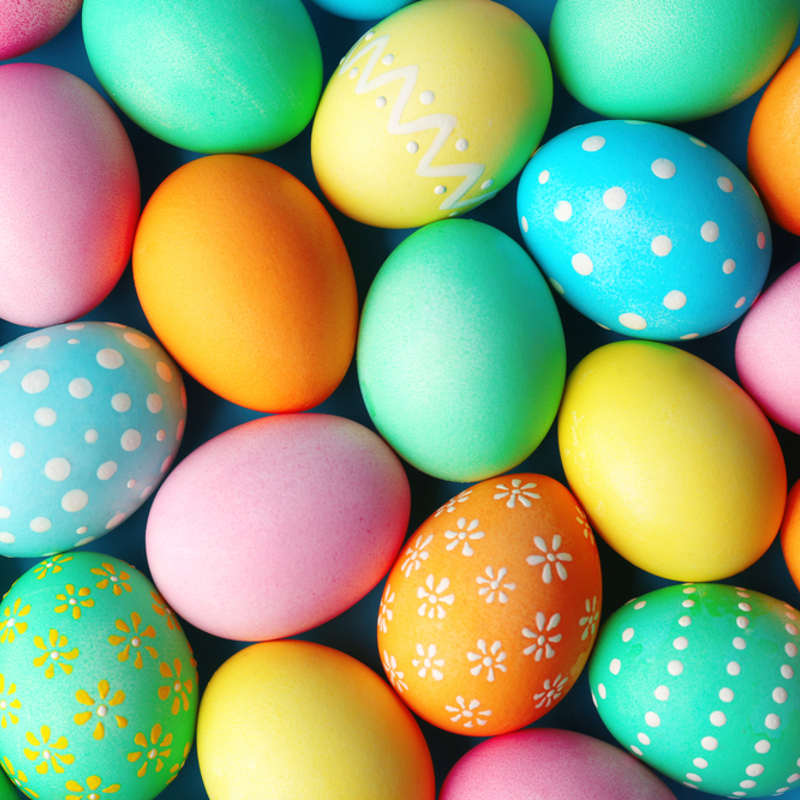 Do not graze on chocolate all day as you will find it hard to keep track of how much you have eaten.
Take time to enjoy your Easter eggs – remember they do not all have to be eaten over the Easter weekend!
Keep an eye on your portion sizes - opt for mini versions or share your normal sized eggs with family and friends.
Opt for quality over quantity - Go for dark chocolate with a high percentage of cocoa. You may find that the strong flavour will mean that you will eat less.
And do not forget there are lots of fantastic Easter arts and crafts ideas on the Internet you can try with the family – from bonnets to bunnies – so you can focus the children on activities other than chocolate!
With the shops full of the chocolate variety at this time of year, it can be easy to forget about real eggs, which provide nutrients including zinc, selenium, vitamin D and protein. Try having boiled or poached eggs with wholegrain toast for breakfast, making your own egg mayonnaise with reduced-fat mayonnaise and cress to use in sandwiches or bagels, or as an omelette with plenty of vegetables and a salad.
Hot cross buns
Hot cross buns are small spiced buns made with currants or raisins and sometimes other dried fruits, marked with a pastry cross on the top. They are traditionally eaten on Good Friday.
Choose wholemeal versions which are now widely available in supermarkets, to help boost your fibre intake.
Go easy on toppings - try using low-fat spread instead of butter.
Roast Lamb
Roast lamb is a popular choice for many people on Easter Sunday. The tradition of eating roast lamb at Easter comes from the Jewish celebration of Passover, which occurs at around the same time.
Lamb is a source of protein, vitamin B12 and zinc however it can be high in saturated fat. Too much saturated fat in the diet can raise your cholesterol, which increases the risk of heart disease.
For a healthier Easter Sunday roast:
Larger chunks of potato absorb less fat so cut your potatoes into bigger pieces before roasting them and use olive, rapeseed or sunflower oil to roast them in rather than or goose/duck fat (high in saturated fats).
Include lots of fresh vegetables to help reach your 5 A DAY – cabbage and kale are both in season at this time of year – these vegetables are rich in vitamin C and a source of folic acid. Kale is also a source of calcium.
Cut off any visible fat from the meat and try not to add too much extra oil or fat –cook meat on a wire rack so that excess fat can run off.
Use herbs and spices for flavour instead of butter and salt when serving and cooking vegetables.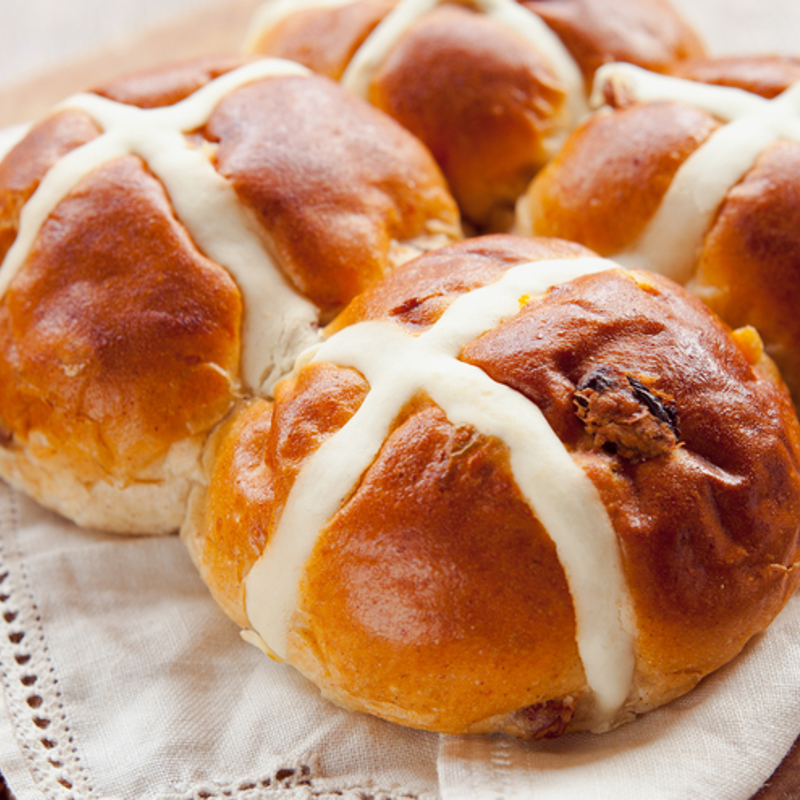 Tips to keep active over the Easter period
Make the most of the Spring weather and go for a long walk or bike ride with family and friends.
Create an Easter egg hunt in the garden (you can use stickers and toys and limit the number of mini eggs) or egg-and-spoon race for children, which will get them active and out in the fresh air.

Happy Easter!
Last reviewed October 2016.
Help us improve
---
We'd love to hear your thoughts about this page below.
If you have a more general query, please contact us.
Please note that advice provided on our website about nutrition and health is general in nature. We do not provide any personal advice on prevention, treatment and management for patients or their family members.