Top tips for healthy weight loss:
To help you find out if you have a healthy body weight, measure your body mass index and waist circumference  
To lose weight, the energy you take in from food must be less than the energy you use – eat less, move more!
Set yourself realistic goals to achieve a healthy weight. Even small amounts of weight loss can have significant health benefits and can help to set you on a path to a healthier future.
Guidelines recommend that you should try to lose weight gradually, about 1-2 lbs (approximately 0.5-1.0 kg) a week
Different approaches to weight loss will be successful for different individuals, so try to find a weight-loss plan which will work for you
Try to make healthy diet and lifestyle changes you can keep, even after you have reached your desired weight, so you don't regain the weight you have lost!
The problem - overweight and obesity
In England, almost 7 out of 10 men and 6 out of 10 women are overweight or obese, and a quarter of adults are obese. Being overweight or obese increases your risk of developing serious diseases such as type 2 diabetes, coronary heart disease and some cancers.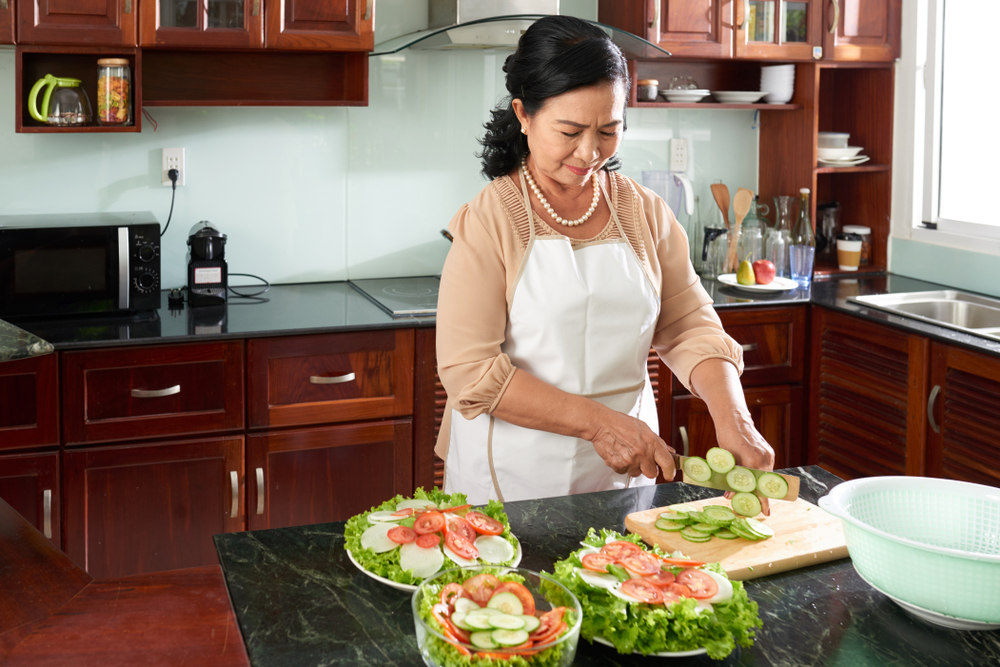 The risks of developing these diseases increases the more overweight you are. Obesity can also affect your quality of life and lead to psychological problems, such as depression and low self-esteem. Ideally it is better to avoid becoming overweight by eating healthily and exercising regularly and maintaining this throughout life. But problems with weight gain are common so here is some information to help you lose weight sensibly and healthily.
Your body weight is determined by the amount of energy obtained from your food compared to the amount of energy that your body is using. The surplus energy you take in from food and drink is stored as fat. To lose weight, the energy you take in from food must be less than the energy you use, in other words eat less and exercise more. There is no 'quick fix' for obesity. Weight loss takes time and commitment. However, even losing  and keeping  off even a small amount of weight (e.g. 3% of body weight if you are obese or about 5% for most people ) can produce significant health benefits and reduce your risk of developing obesity-related diseases like type 2 diabetes and heart disease. Losing 5% of your weight means, for example, losing 5 kg if you weigh 100 kg.
Health benefits of losing weight
Weight loss can reduce your risk of: heart disease, stroke, type 2 diabetes and some cancers.
It can also reduce the risk of:
High blood pressure
Angina (heart condition causing chest pain)
High blood cholesterol levels
Lower back and joint pain
Fertility problems
BMI and waist circumference
To see if you have a healthy weight you can use a measurement called your Body Mass Index, or BMI. This is calculated as follows:
Your weight in kilograms (kg) divided by your height in metres (m) squared
So for example, a woman that is 1.60 m tall and weighs 60 kg would have a BMI of 23.4 kg/m2 (The calculation would be: 60 divided by 1.6, and then the answer divided by 1.6 again).
For most adults:
A BMI between 18.5 and 25 is defined as healthy.
A BMI of over 25 is defined as overweight.
A BMI of over 30 is defined as obese.
Waist circumference (size) can also be used to assess your risk of obesity-related diseases (e.g. heart disease, type 2 diabetes and cancer) as these conditions are affected by where your body fat is stored, as well as by your weight.  People who are very muscular sometimes have a high BMI without excess fat. For these people, waist circumference may give a better indication of whether they have excess fat. To measure your waist circumference, measure around your middle at a point half-way between your lower rib and top of your hips.
Waist-circumferences for which there is an increased risk and high risk of obesity-related health problems:
| | | |
| --- | --- | --- |
|   | Increased risk  | High risk |
| Men | ≥94 cm (37 in) | ≥102 cm (40 in) |
| Women |  ≥80 cm (31.5 in) | ≥88 cm (34.5 in) |
What's considered a healthy BMI and waist circumference is also influenced by your ethnic background. If you have an ethnic minority background (e.g. Asian, African or Afro-Caribbean), the BMI and waist circumference thresholds for being considered overweight or obese may be lower. This is because your ethnicity can affect your risk of developing certain conditions. The International Diabetes Federation and South Asian Health Foundation are in agreement that men from South Asian and Chinese ethnic groups are at increased risk of type 2 diabetes if waist size is greater than 90 cm. If you have any questions about your BMI or waist circumference, talk to a health professional (e.g. GP or dietitian).
Last reviewed August 2017. 
Help us improve
---
We'd love to hear your thoughts about this page below.
If you have a more general query, please contact us.
Please note that advice provided on our website about nutrition and health is general in nature. We do not provide any personal advice on prevention, treatment and management for patients or their family members.