Everybody, regardless of age, shape, size and ability needs to become more active every day. We should all be moving more. Did you know that an active life is essential for physical and mental health and wellbeing?
Regular physical activity can help decrease our risk of cancer and type 2 diabetes, and conditions like obesity, hypertension and depression. Being active at every age increases quality of life and everyone's chances of remaining healthy and independent.
We know that, at both work and home, technology encourages us to sit for long periods. We are also more likely to use motorised transport rather than walking or cycling, or use lifts instead of stairs.
For activity to be effective for our health and wellbeing it does not mean we have to take part in vigorous activity. According to guidelines from the UK Chief Medical Officers, we should aim to take part in at least 150 minutes of moderate intensity physical activity each week, in bouts of 10 minutes or more. However, over one in four women and one in five men do less than 30 minutes of physical activity a week, so are classified as 'inactive'. In fact, physical inactivity is the fourth largest cause of disease and disability in the UK.
Find out more about how much physical activity you need and what counts for adults and children here.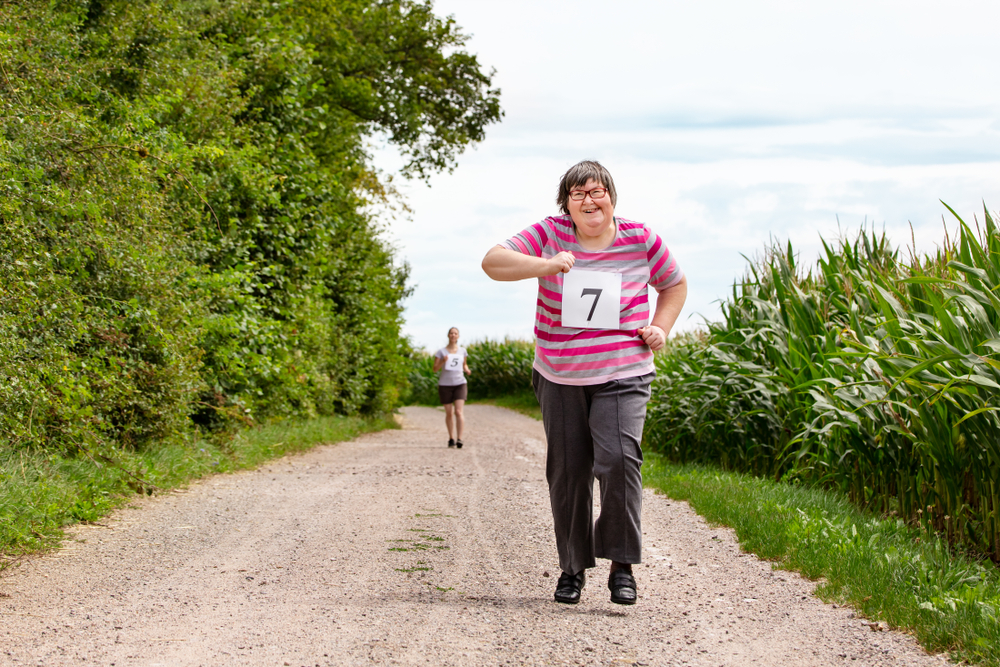 Thirty minutes a day
Your 150 minutes could be made up of 5 x 30 minute sessions during the week.
Thirty minutes of moderate aerobic activity could be met by going for a brisk walk, a swim, or gardening.
The recommendations can also be met through doing more, shorter sessions of at least 10 minutes each. Short activities can add up –just a couple of ten minute brisk walks a day can get you well on your way to meeting the recommendations.
Involve friends and family to make activities more fun, sociable and enjoyable. Go jogging with a friend and support and motivate each other, take the children swimming or join an exercise class.
How can we become more active in our daily life
With our time in short supply, being active every day can be achieved by making activity part of our daily lives: taking the opportunity for short trips on foot, by bicycle, as well as doing whatever exercise, dance, leisure or sport we enjoy to reach the government recommendations.
Although sport is part of the picture, fitness can be much more than formal exercise. Dancing can be as beneficial as going to the gym, and everyday walking or cycling to the shops or work can get the heart pumping.
Physical activity does not need to be strenuous to be effective. Small and simple changes can make a difference to a healthier you and help you get more active.
Walking
Walking is a great way to embrace physical activity, you don't need any special equipment, it suits most abilities and it is free!
Not only is it good for your health, it is better for the environment than using a car. Think of ways to include walking in your daily routine, and make walking a habit.
You can set yourself a goal by timing your walks or using a pedometer- you can walk 1,000 steps in around 10 minutes. See what your daily average is and then try to increase it. Doing 10,000 steps on five or more days a week is a great challenge to set yourself, and will help ensure you meet your activity recommendations.
Here are some ideas to incorporate walking into everyday life:
Walking as your means of active transport
Walking is a reliable form of transport- it always takes the same amount of time!
Why not try
Walking to the shops - If you don't live too far away from your local shops, walk instead of driving. Carrying your heavy shopping bags home could count as one of your strength exercises too!
Walking part of your journey to work - why not get off the bus a stop earlier or park further away.
Using the stairs instead of the lift.
Leaving the car behind for short journeys.
Walking the kids to school - do the school run on foot, if logistically possible!
Walking for leisure
Go for a brisk 10 minute walk in your lunch break, and again before or after dinner in the evening. As well as being good for physical health, exercise may boost your mood and reduce the risk of stress.
Go for a regular walk together with a friend, you can walk and talk! Explore your local surroundings – brisk walking is a great way to keep fit, and to discover new places.
Set up a local walking group or take part in one that has already been organised in your area. It can help you make new friends and keep active. Walking for Health is England's largest network of health walk schemes and there are plenty more.
Walking and more - increase your physical activity levels at home, work and play
In addition to increasing the amount of walking you do, why not try out some of these ideas to help increase your physical activity levels at home, work and play.
At home
Gardening can count towards your physical activity target, provided it makes you feel warm and raises your heart rate. Heavy gardening, such as shovelling and digging, counts as a strength exercise.
Make housework more active - for extra movement and to make your weekly chores more fun, put some music on in the kitchen when you're cooking/cleaning and dance while you work!
Exercise videos, apps and games can help you to do an exercise you enjoy (e.g. dance, pilates, aerobics) without having to go to an organised session. You can get all the family joining in.
At work
Try to organise a lunchtime or after-work activity with your colleagues – this could be anything from a power walk to a tennis tournament, or something as simple as a game of rounders in the park.
Set up a workplace physical activity challenge – a bit of friendly competition can help to increase physical activity and team bonding.
Active travel is an easy way to increase physical activity. Invest in a bike or scooter instead of using the car or other motorised transport (why not check if your workplace supports bike loans or has a cycle-to-work scheme).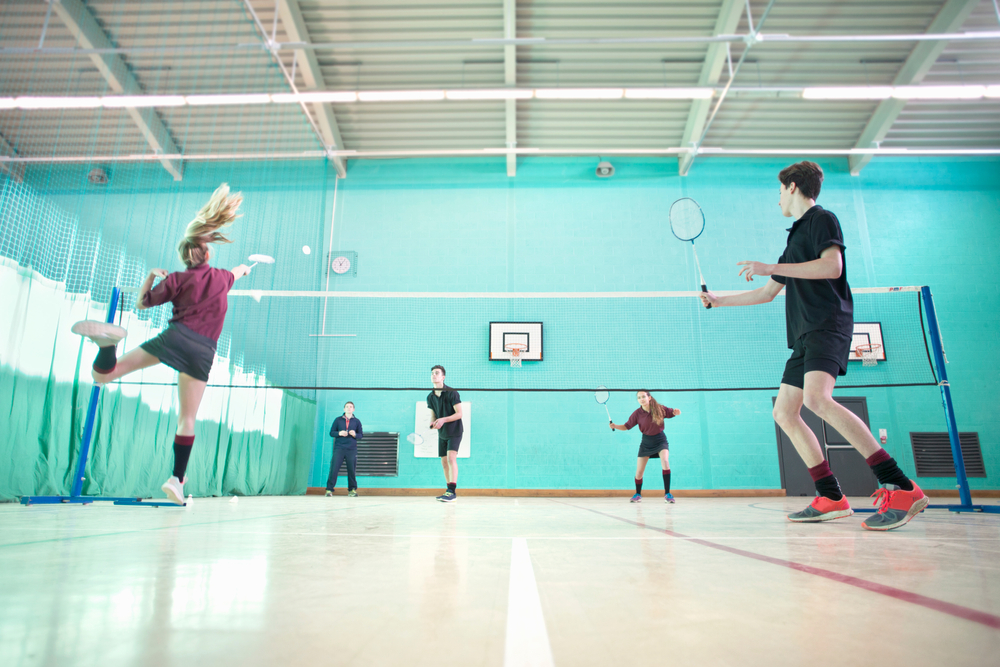 At play
Join a local club – for example a badminton, netball, football, dance, martial arts, cycling or running club. Not only will this help you be more active, it is also a great way to make new friends.
Join a gym – many gyms offer a range of different fitness classes, from circuit training to yoga. Local leisure centres may also have a swimming pool.
Take part in an organised 5km run – there are many of these all over the country for all ages and abilities. Some of these are free, and some are run by charities so you can get fit and support a good cause!
Increasing activity with the kids
In the early years of life, active play is a fundamental part of physical, social and emotional development. As children grow, being active builds the foundation for an active life. Once learnt, a skill like swimming or being able to ride a bike is there for life.
Try to do activities together as a family – go for a bike ride, take a long walk or see if there are any ice rinks or swimming pools nearby. Or, simply go to the park , throw a frisbee about or kick/throw/roll a football around. Running, jumping, climbing, chasing, is one of the best ways for children to stay physically active because it's fun and they'll forget they're exercising.
Ideas for active play with children, suggested by the British Heart Foundation, include;
Doing some gardening or household tasks together;
Playing chase games like tag;
Collecting objects like twigs, leaves and pebbles;
Choose active toys for birthday presents such as a ball, bat or kite;
Dance to music.
For older children, sport can be linked to things they really want to do- such as meeting up with friends, relaxing and de-stressing. 'Back to…' programmes can help older children get back into sports they used to enjoy but stopped doing, such as netball and hockey. New style games, such as Street Rugby and Rush Hockey, which are more informal and normally youth-led, are also available in some areas.
Think about not leaving the TV on during mealtimes or when your child is playing. For young children, try to use a high chair only for mealtimes and don't forget adults are role models so if you frequently watch television or are on the computer, they may well copy you.
Decreasing inactive times
As well as increasing your physical activity levels, it is also important to be aware of the amount of time you spend being sedentary (sitting or lying down – sleeping doesn't count). Many jobs involve sitting in an office for long periods of time, and leisure time is often spent watching television or using a screen, such as browsing the web or playing computer games. Try not to spend long periods of time sitting down – get up and move around from time to time, and think of alternative more active ways to spend your leisure time.
For more information on the sources used in this text, please contact postbox@nutrition.org.uk.
Last reviewed July 2016. 
Help us improve
---
We'd love to hear your thoughts about this page below.
If you have a more general query, please contact us.
Please note that advice provided on our website about nutrition and health is general in nature. We do not provide any personal advice on prevention, treatment and management for patients or their family members.