Health and social care professionals, along with politicians, typically think of obesity when nutrition is on the agenda, but malnutrition is an important public health issue in the UK.
Malnutrition should be everybody's concern and everybody's responsibility.
Malnutrition is common. Nearly 3 million people in the UK at any one time are estimated either to live with malnutrition or to be at risk because they do not eat enough. The number of older people over 75 years of age — those with the highest risk of malnutrition — is projected to almost double in the next 25 years.
Recognition of malnutrition among healthcare workers has increased with national guidance on screening and nutrition care, and further to the recommendations of the Francis Report into the Mid Staffordshire NHS Foundation Trust, that revealed patients had not been able to drink or eat properly. However, too many still fail to realise how common malnutrition is, or how serious the consequences can be, and it remains under-recognised and under-treated.
Malnutrition is associated with poorer recovery and increased infection, hospitalization, re-admission and long-term ill health. Good nutrition and hydration care is essential and can help increase independence, reduce falls, increase wellbeing and reduce pressure sores.
Many interrelated clinical, social and functional factors can influence nutritional status, and these are prevalent in the older population. Poor food and nutrient intake as a result of medical factors are a major cause of malnutrition, although psychosocial issues also have significant effects on dietary intake, including isolation and loneliness, confusion and depression.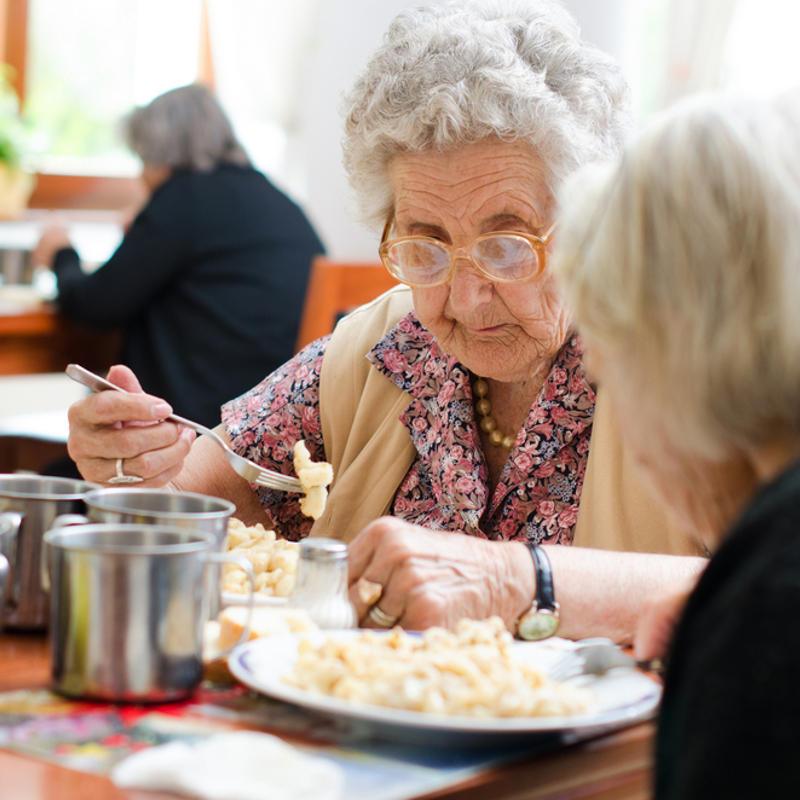 Care home residents may have a unique, complex mix of health-care needs that are often accompanied by loss of appetite or difficulty with eating and drinking. Older people living with severe dementia may forget to eat or even forget how to eat, and those with neurological conditions may have swallowing difficulties or problems with self-feeding.
Nutritional care must ensure that people who are malnourished or at risk of malnutrition are promptly identified through screening, that action is taken to ensure that they receive appropriate and timely nutritional support, and that nutrition care is regularly monitored.
Raising awareness amongst residents, relatives and staff to support prevention and early treatment of malnutrition.
Working together within care homes, with GPs, other health professionals, catering staff and relatives.
Identifying malnutrition early through screening and regular assessment.
Delivering personalised care, support and treatment.
Monitoring and evaluating resident weight, improvements and outcome.
Good nutrition ensures that as well as risk of malnutrition being identified, people have access to and/or are supported to consume food that not only meets nutritional, but also cultural and religious needs and preferences.
Information reviewed August 2019
Help us improve
---
We'd love to hear your thoughts about this page below.
If you have a more general query, please contact us.
Please note that advice provided on our website about nutrition and health is general in nature. We do not provide any personal advice on prevention, treatment and management for patients or their family members.